What can Buyers expect?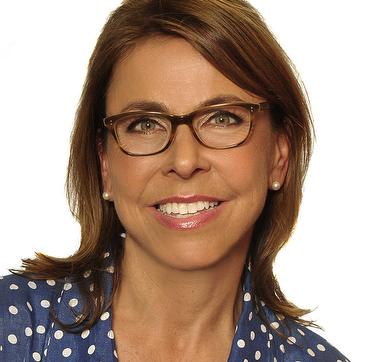 This will make buying a little bit easier for you
An initial meeting to see if you would like to work with me. No obligation of course.

28 years of industry experience working for you.

Expert knowledge of our city neighbourhoods. Let's talk.

Love me or leave me guarantee.

No pressure approach. We will proceed at your pace.

No limit minimum on showings before any offer. Take your time and let's get it right.

Home inspection provided on the home you buy. I know you want to sleep soundly at night.

Advice on school districts, for the growing family (or to be),
Could a letter to the Seller help you buy a home?
Here is a tip that my clients have used successfully in the past, both when in a multiple offer situation and when the lone offer. To make your offer stand out try submitting a 'Dear Seller' letter. According to a recent study, 43 percent of winning offers presented a 'Dear Seller' letter with their offer. I have seen this work for Buyers.

Here's how to craft a thoughtful letter:
Create a connection. Find common ground to relate your family or life style to theirs. Use information from the listing or your time spent viewing the home to pick up on the seller's hobbies and interests. Similar family memories, sports memorabilia displayed, shared hobbies?
Flatter the seller. This part should be easy. After all, there is enough about the house that you're eager to buy it. Family friendly neighbourhood? Luxuriously uprgraded interior? Meticulously maintained landscaping? Don't be afraid to flatter the seller's taste and decor choices
Describe your future. Use the ideas from above to paint a picture for the seller to imagine your family enjoying the home as they have, which could help to pull at their heart strings. Something like "I can already see my kids playing soccer in High Park as they get older" or I can't wait to curl up with a good book on the cozy front porch".
Keep it short and simple. Your's may be one of several 'Dear Seller" letters so keep things simple and brief. And like a resume, read it over carefully for spelling and grammar to leave the best impression.
How to judge the potential of a fixer upper?
With our busy housing market even poorly neglected, run down homes are soliciting  interest from eager buyers. But fixer uppers can often  become money pits as renovations reveal hidden problems that cost more than expected. On the other hand, outdated decor and some unpleasant aromas are an easier fix than you might think. Think about these tips before you write off a home as beyond repair:

Remove distractions. Retro wallpaper, rusty appliances and grand mother approved furniture are all elements  of a home that are easily replaced with the decor and items of your choosing. The same goes for unkempt landscaping or messy, cluttered rooms. Visualize how the space would appear without these distractions.
Assess the floor plan. A good way to look at a fixer upper without being swayed by distractions is to assess the floor plan. Think about the flow of traffic between rooms and whether the spaces are large enough for your family's needs.
Consider orientation. Dramatic. saturated hues and heavy curtains can make any room feel dark. But the orientation of the room is indicative of how much natural light it will receive with brighter alternatives. South facing windows let in plenty of warm, natural light whereas north facing rooms will be darker overall.
Not all smells are equal. Be wary of musty and dank odours which are likely a sign of dangerous mold and mildew. But cigarette smoke or pet ordours can be reduced or eliminated with a professional house cleaning, replacement of carpeting and removal of odour ridden furniture and belongings.
Inspection help. When you are ready to buy, seek the help of a qualified home inspector to identify potential red flags such as structural problems or outdated mechanics. These are the types of issues that make or break a fixer upper.