Client testimonials for Susan
MY CLIENTS WOULD LIKE TO HAVE A WORD WITH YOU...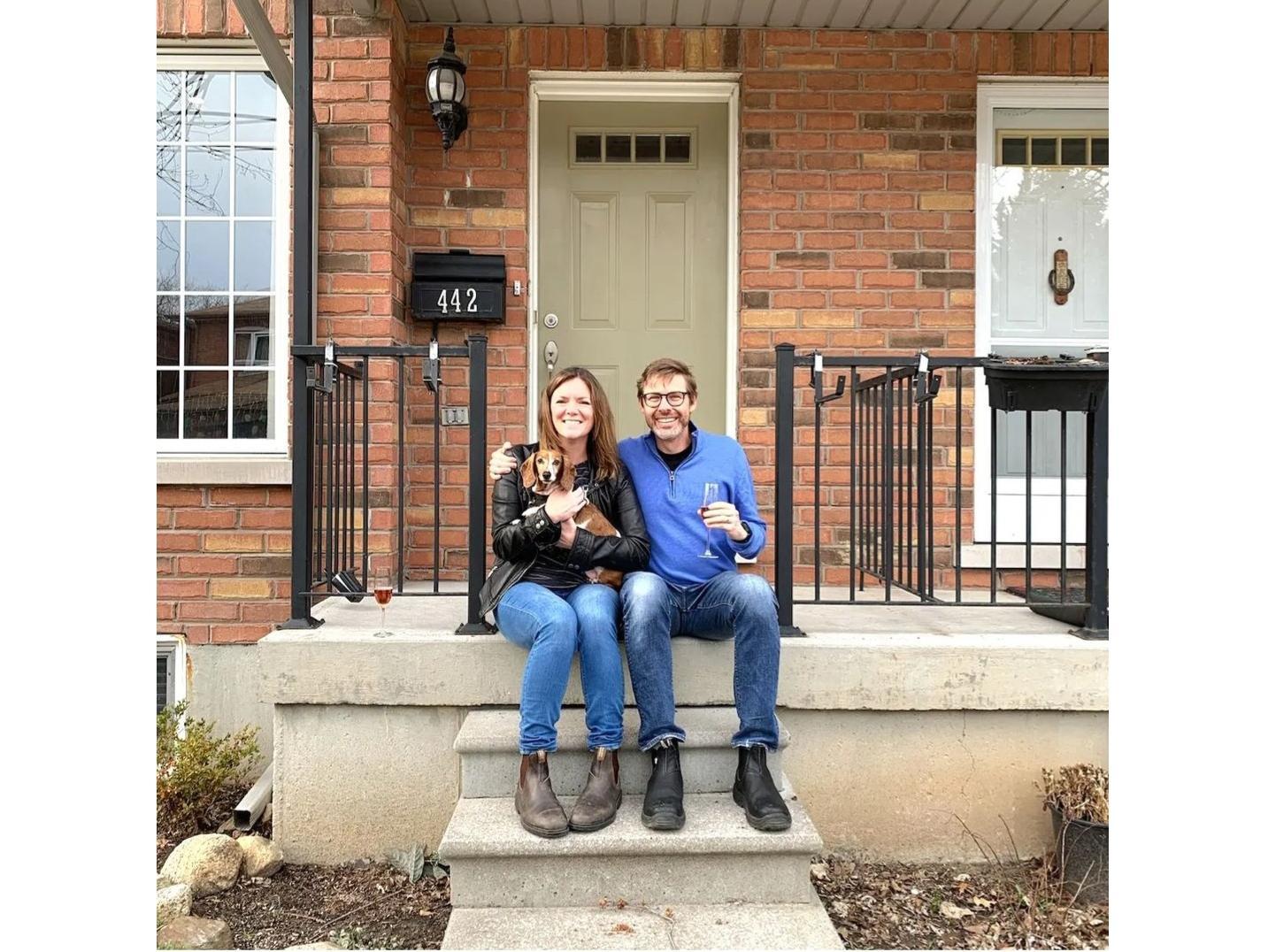 "We could not recommend her enough"

"Chris and I are thrilled with the service and consulting that we received from Susan Ginou. She took the time to really understand our needs as a couple, but also as individuals with very different life experiences and levels of experience in real estate which was so important for us.

With patience and with kindness, she slowly got to know what we needed and wanted from a first home together and used her expertise to guide us through the intricacies of the Bloor-west market place where her many years of experience truly shined. And when we did eventually find the right home, she was with us every step of the way, guiding us on which levers to pull to be successful on offer day against 15 other offers.

We could not recommend her enough—she was detail oriented, committed to our success, and so kind throughout the entire journey. She made the experience of buying a home truly special, and we are thrilled with our purchase. Thank you Susan for everything!!!"
We mean every word and are so appreciative of you:)

Eve B and Chris H - bought in 2023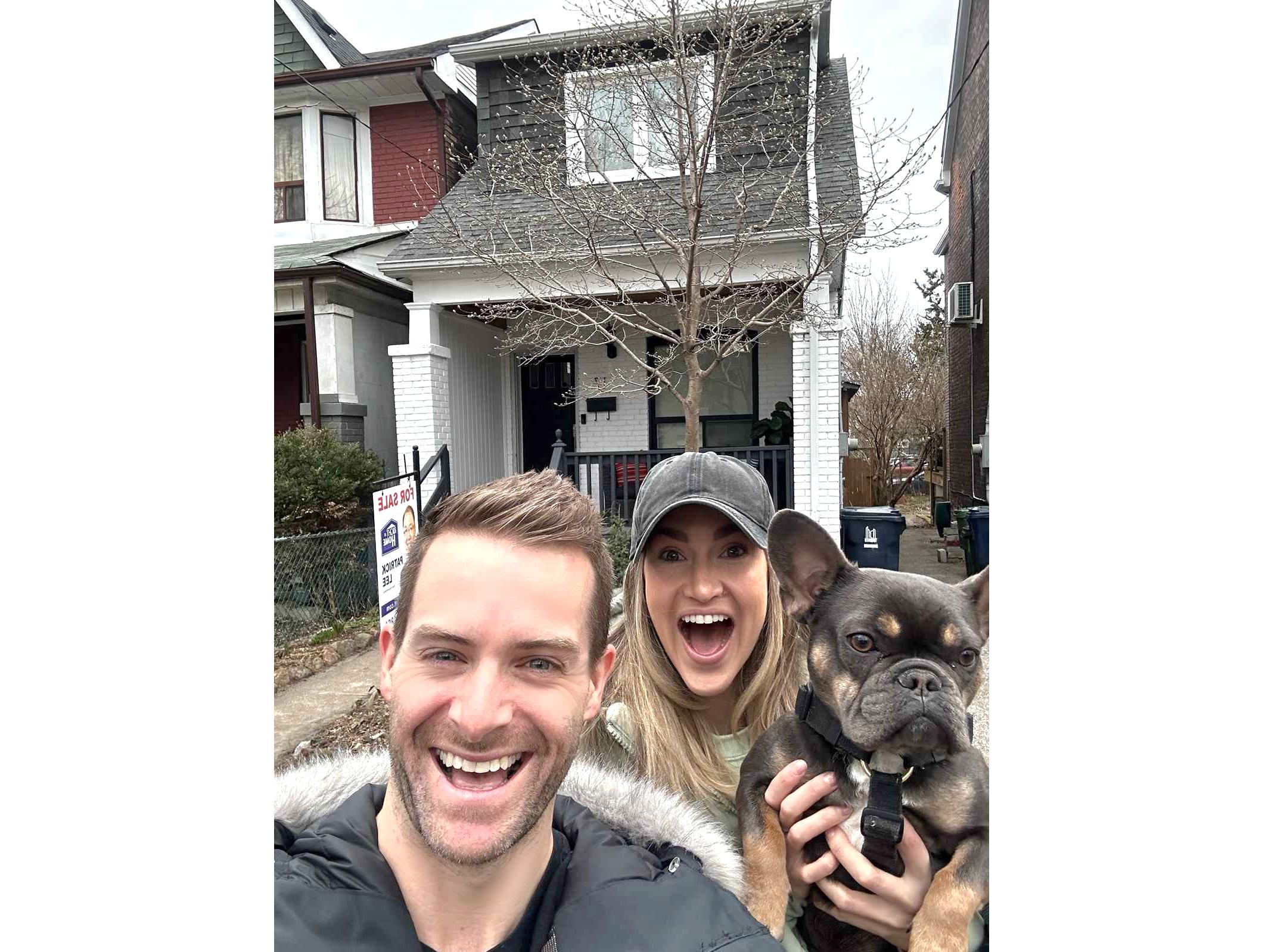 'Thank you so so much for everything"
'We woke up feeling so excited and grateful!! It feels surreal. We went and had our morning coffee on Alton and walked the neighborhood.
Thank you so so much for everything!  [❤️] 

'Thank you  [❤️]  We have so appreciated all your guidance and patience, and all the time you spent with us helping us to find this home, what an emotional rollercoaster!! But it was all worth it, we are so so excited!! '

Sam B, Alex V and Frankie - bought in 2023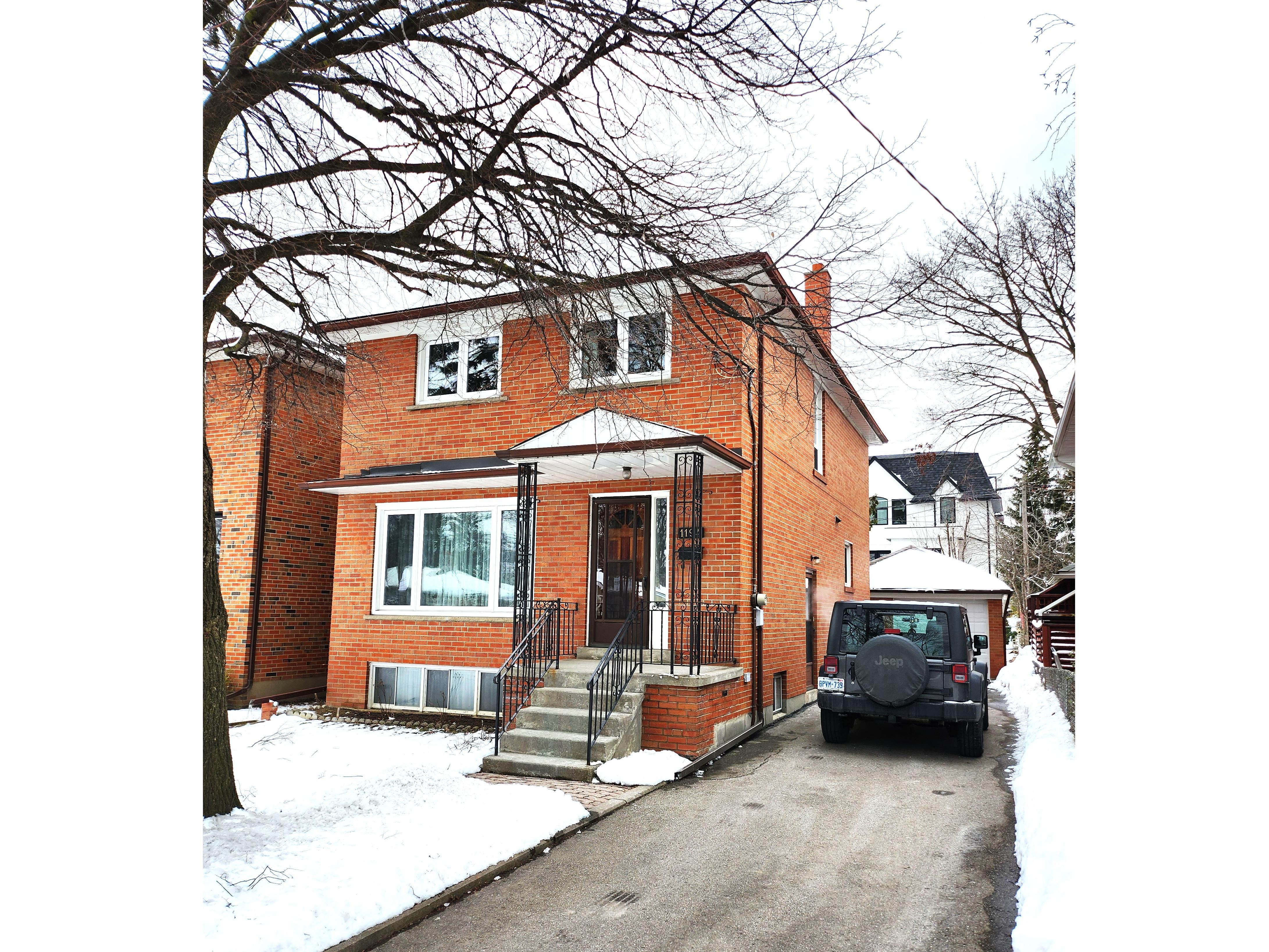 "We will recommend you wholeheartedly"

Just want to say that we were so happy that you were our realtors. You were kind, honest , professional, transparent and we all trusted you. It's good to know that there are still kind honest people in the world  and funny too.
We will recommend you wholeheartedly . May God bless you both and stay well !!!
Helen ,Chuck and the entire family 

Thank you Susan and John for all your hard work and professionalism. This was a process that really stressed me out. My lack of knowledge re the real estate business must have been obvious.  I bought my home 40 years ago and it was so different from the way things are done now.  It was a lot of work on both sides but worth every penny.
You have happy customers and agents on both sides of the coin. I am glad that they appreciated our welcome gifts. I am hoping that they will have many wonderful years like we did in that home. It seemed so big and empty when we closed the door for the last time.
Thank you again for your hard work. It was a pleasure doing business with you.
Mary & John [❤️]

The Chamot Family - sold in 2023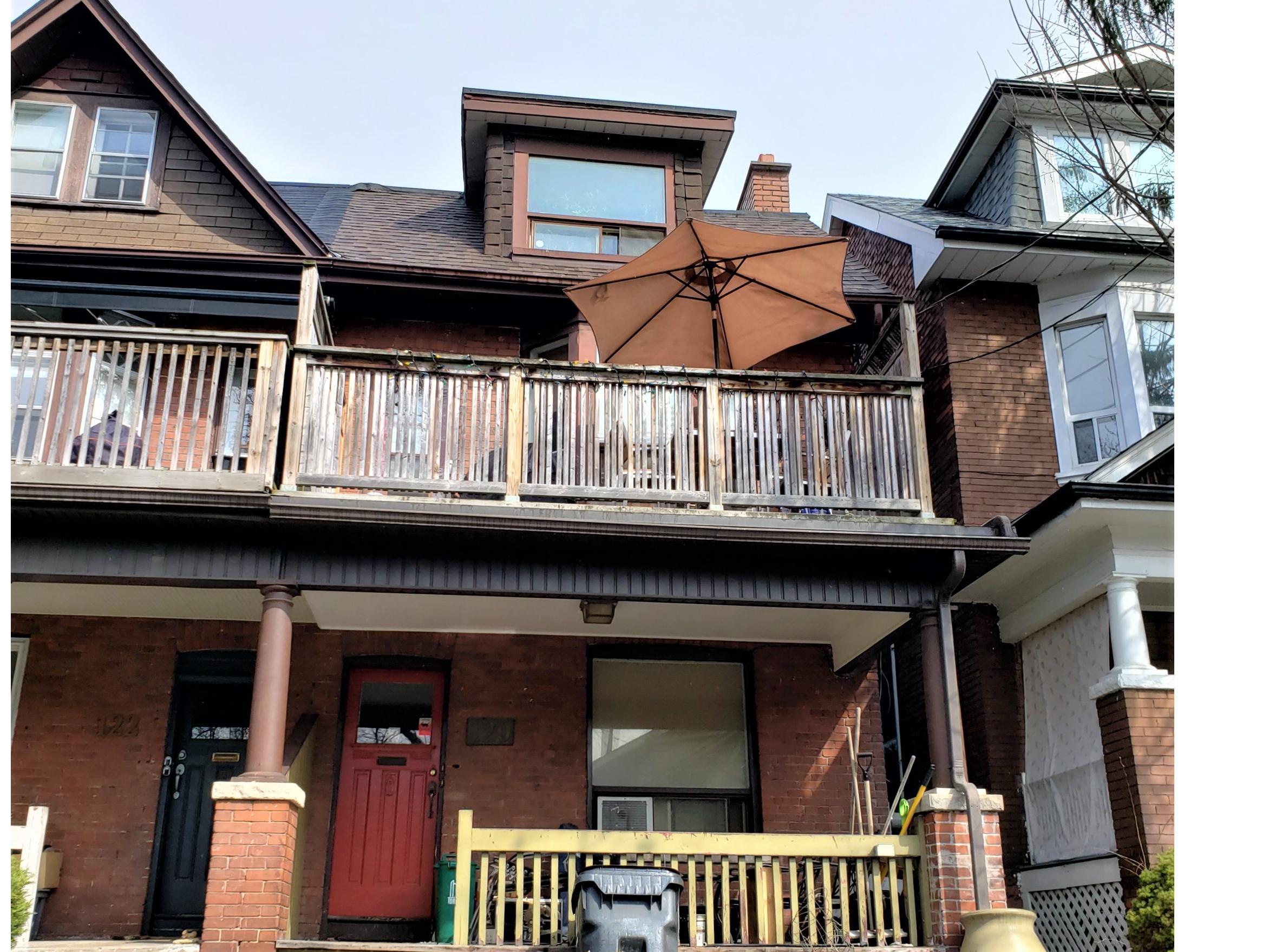 "Susan and John were the best agents we've encountered. "
We sold our property in the summer of 2022 at the beginning of a very turbulent time. We needed the help of experienced, highly competent professionals to achieve our goals. In short, we needed Susan and John.

From the beginning, they were a joy to work with. Their approach and marketing plan made perfect sense to us and we felt comfortable placing ourselves in their hands. They were exceptionally knowledgeable on the details of the staging and the presentation and were able to guide us through the tasks we needed to undertake in order to prepare our property for sale.

Having been owners of residential and income property in Canada and the US for almost forty years,  we can say with confidence that we are not strangers to the real estate profession. We can also say, with equal confidence, that Susan and John were the best agents we've encountered.

If you hire them, put yourself in their hands and trust them completely.

Mike M & Pam B - sold in 2022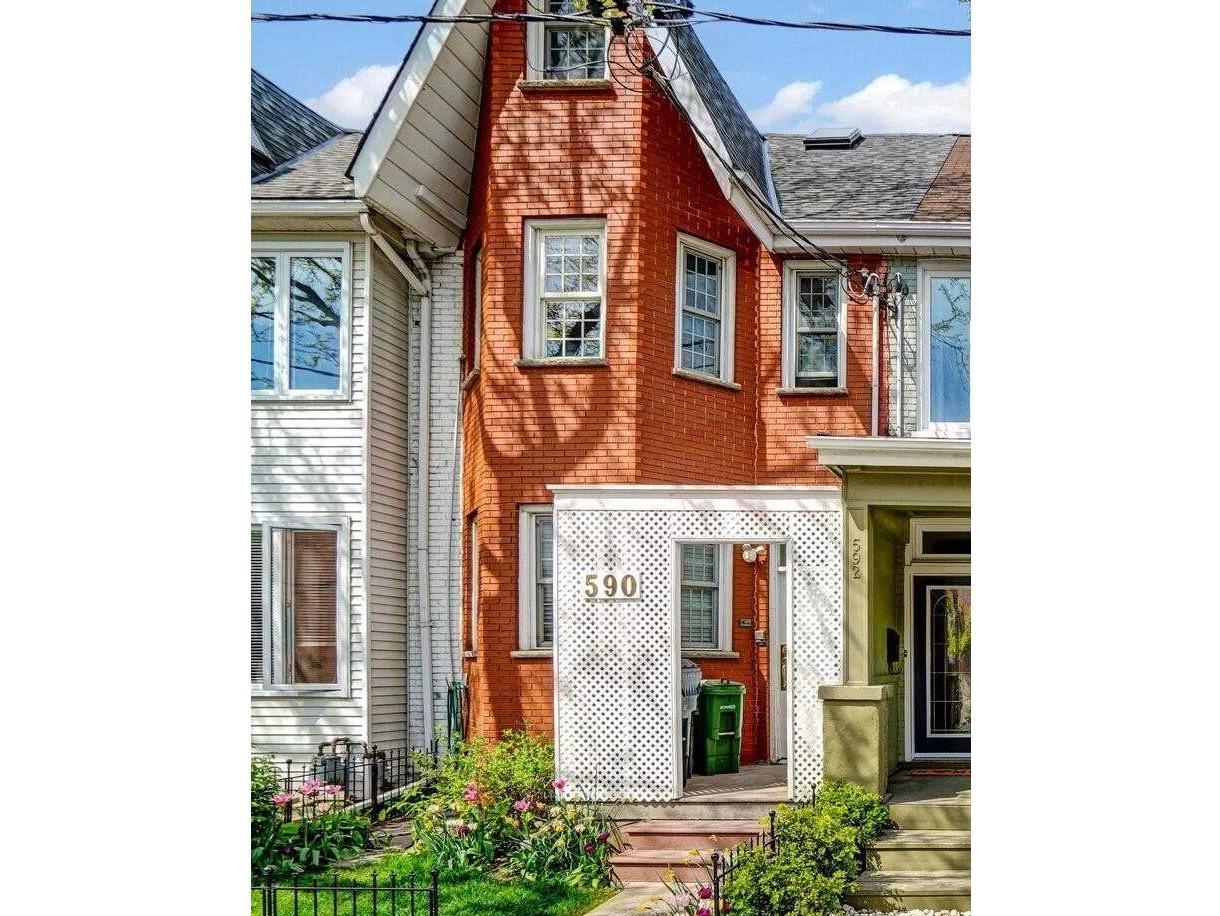 "A great team; so happy to have worked with them."

I really appreciated having Susan Ginou as my realtor for the sale of my house in 2022. I connected with her a few years before that and we touched base from time to time. I appreciated her patience waiting for me to decide on the right time for me to sell.

Susan and John were very responsive to my needs and very thorough with all of the stages of the sales experience. They were able to respond to my concerns and kept me up to date with strategies as the market shifted. John was very hands on when I became too over-whelmed with boxes.

A great team; so happy to have worked with them. Thank you so much for your assistance. 

Susan M - sold in 2022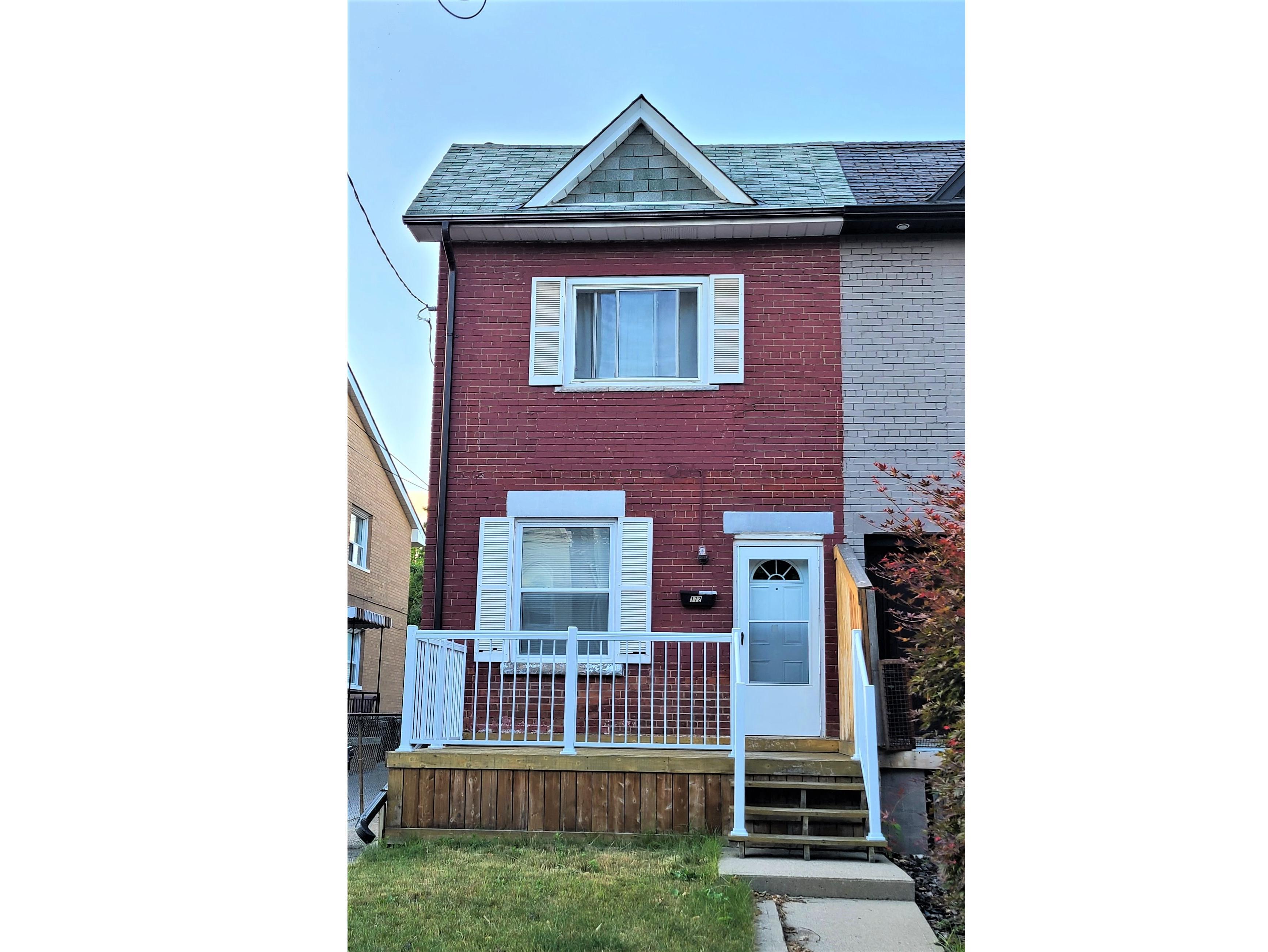 "Thank you Susan and John for all your hard work . "

Thank you Susan and John for all your hard work .  We met Susan and John about a year and a half ago and asked them to give us a value on our house so we could sell it. We were looking to purchase our retirement home outside the city but could only do that if our house was sold.

Many months went by and Susan and John were always there at a phone call, when we asked for their opinion or help we needed with a possible out of town purchase that they were not part of because we had a long time agent in the town we were looking to move to, but they still helped out.

A year and a half later and with the market shifting, we decided to rent and finally asked Susan to put our house on the market.  Susan and John advised us how to prepare the house and get it ready for the market. They are very professional, friendly, answered all questions and we were treated with respect.
The selling process was stressful but Susan kept assuring things will work out. Susan knows the market.
Finally, unexpected, the offer came in that we could not believe and  now thanks to Susan and John we can retire comfortable

Thanks again Susan And John, you have a place forever in our hearts.   

Joe and Rose-Anne L - sold in 2022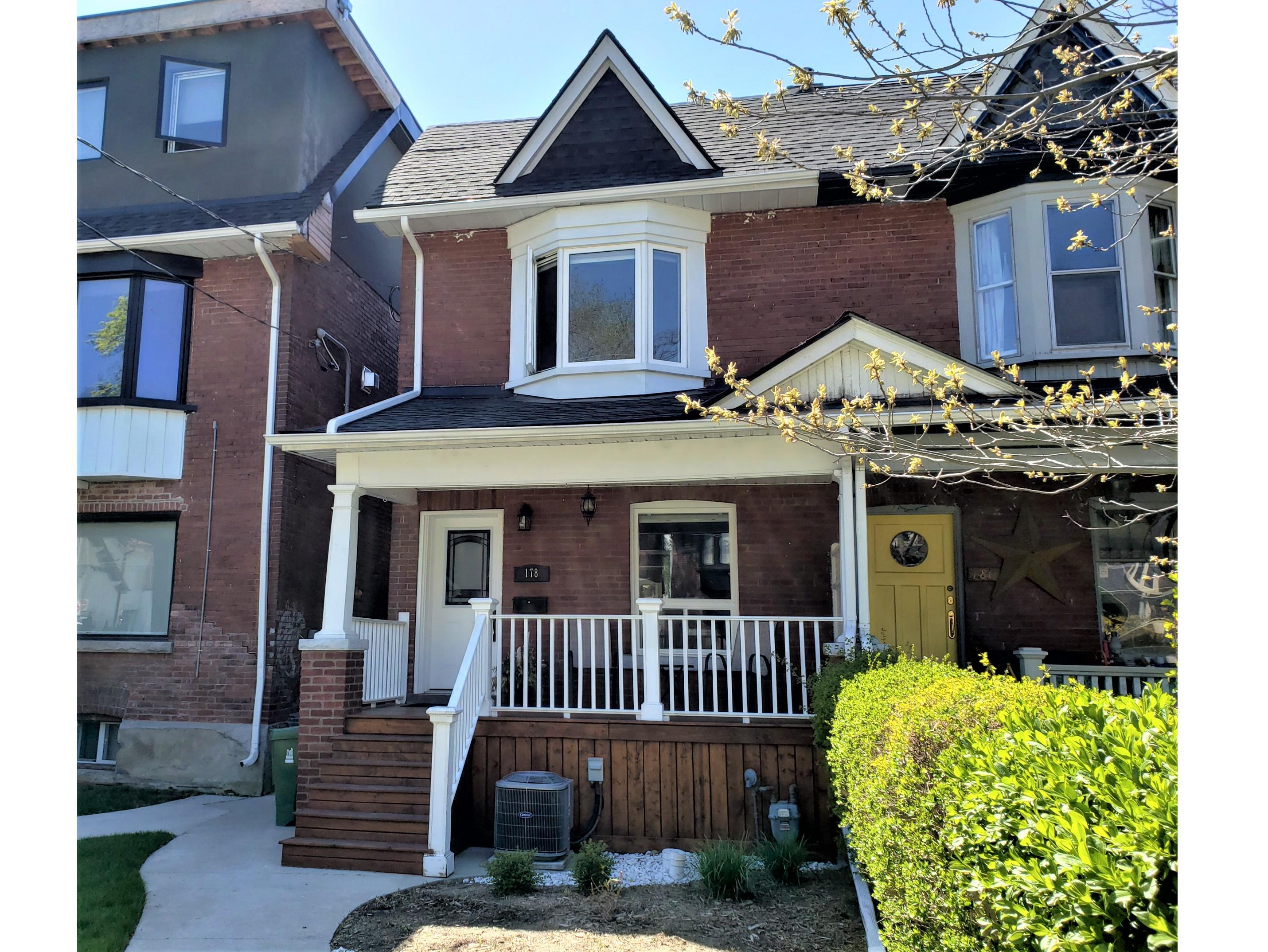 "You Set A High Bar"
Both of you went above and beyond for us in so many ways and we are very grateful you were our agents.
You set a high bar!

Adam and Ange P - sold in 2022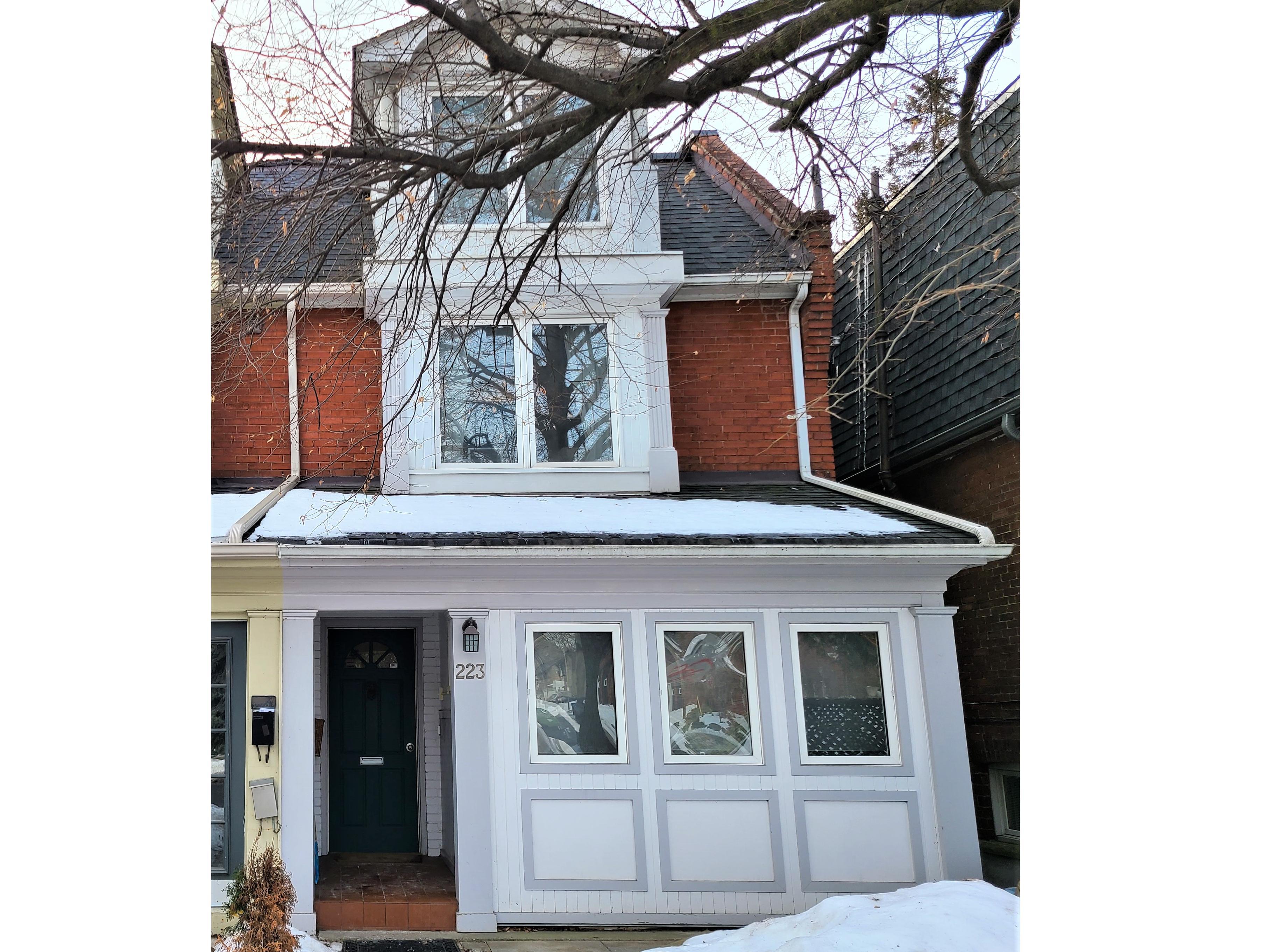 'We felt fully supported in our project and in capable hands"
Living in France, we needed to sell our family house in High Park N/ the Junction from afar and while Covid-19 restrictions were still in place.  The house's two flats were occupied by our daughter and her family on the one hand, and tenants on the other.  Not such a simple scenario to deal with.  We were not going to be at hand to tidy the property up for the sale and there were time, people and financial constraints to consider.

From our first point of contact with Susan through her website, email and phone, we felt fully supported in our project and in capable hands.  Susan is an excellent communicator, always responding promptly and fully to concerns or questions. She was able to form good relationships with us as well as our family and tenants. 

We soon also found out that she and John formed a very experienced professional team able to present to us various marketing options with authority and knowledge of the market and to conduct the entire fortnight of visits with amazing energy and autonomy.  When it was time to negotiate with a potential buyer, Susan and John again guided us through the steps, listened to our point of view and adapted their strategies to the circumstances and our wishes.  They helped us find a lawyer, and after closure, were again at hand with help on tax questions with their usual alacrity and efficiency.

In brief, we have greatly appreciated working with Susan and John and give them many thanks.

Mireille T and Oliver G - sold in 2022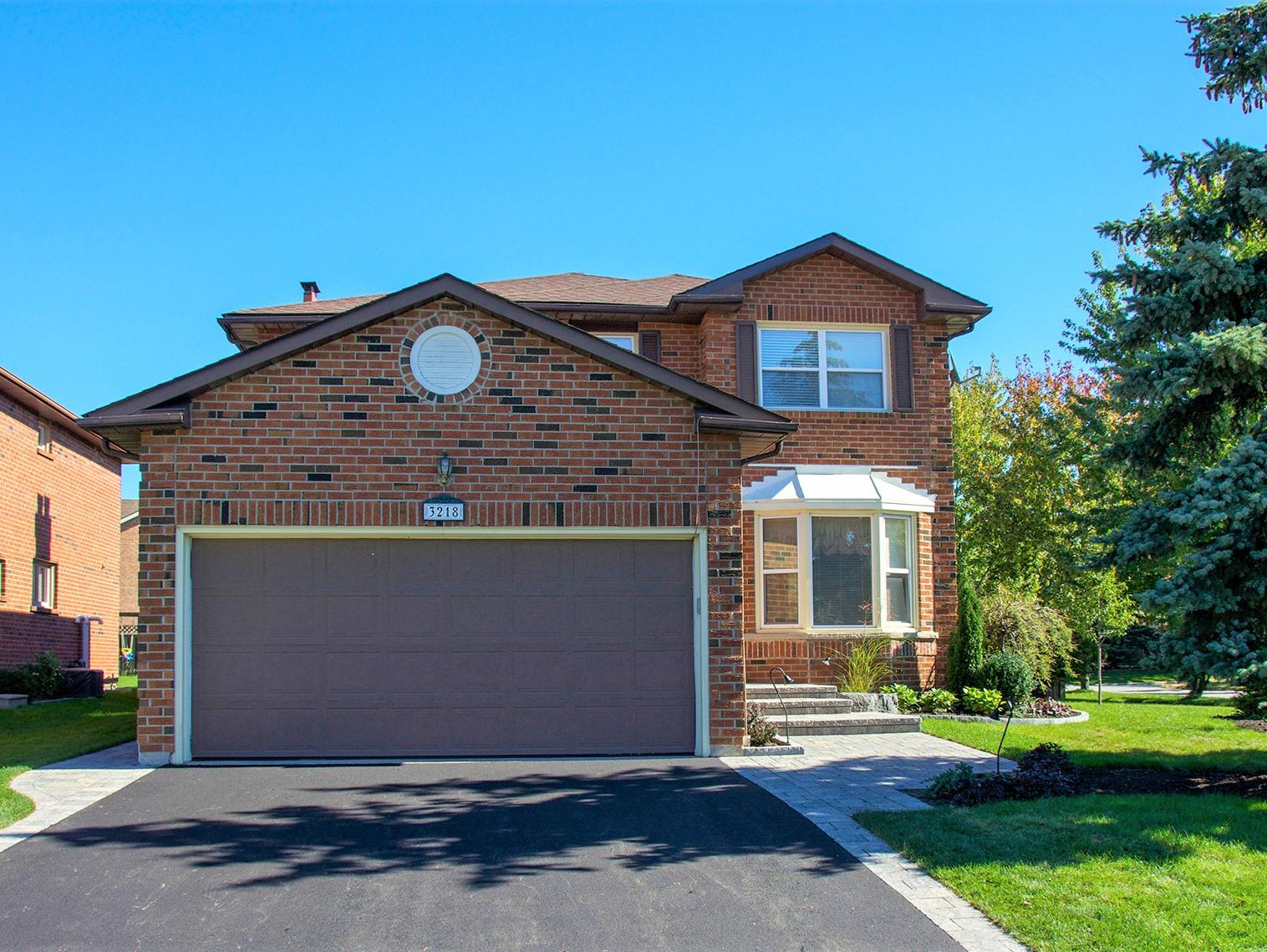 'On so many levels Susan and John went far beyond my expectations'
Selling one's home of 35 years isn't for the faint of heart. It's both a marketing and psychological challenge and that's where Susan and John enter the picture. I need to come clean with a full disclosure: they're friends and I debated whether I should combine business and friendship. We went forward, treating the sale of my home as 100% business. This all happened during the hectic winter of 2022 when getting a property to market quickly was crucial, especially because I bought a new place before selling. Susan and John made me feel like my property was the only one they were dealing with, being laser focused and quickly responding to my questions and answering questions I didn't even know I had!

On so many levels Susan  and John went far beyond my expectations. When it came to my home search I had very specific needs, especially wanting to move far outside the GTA. Their broad network across the province was able to connect me with realtors in each area I was considering. Without those connections I doubt that I ever would have found a place. My rural dream became a reality thanks to the team.

When it came to sell, I couldn't have asked for better or more ethical representation. Susan and John went the extra mile at every turn and offered consistently sage advice, being a phone call away. I had thoughts on how we should stage my place for sale but they dissuaded me and assured me that my place didn't need the flourish I thought it did. They fine-tuned a few things but that was it. They were tireless in their efforts, being proactive at every turn. If you hire them, don't question their wisdom because it's tried and true. Their recommendations simply work. Their frank advice along the way eased my anxiety during what was probably my most stressful period in recent memory.

To wrap up, Susan and John are simply a spectacular team.

Gary C - sold in 2022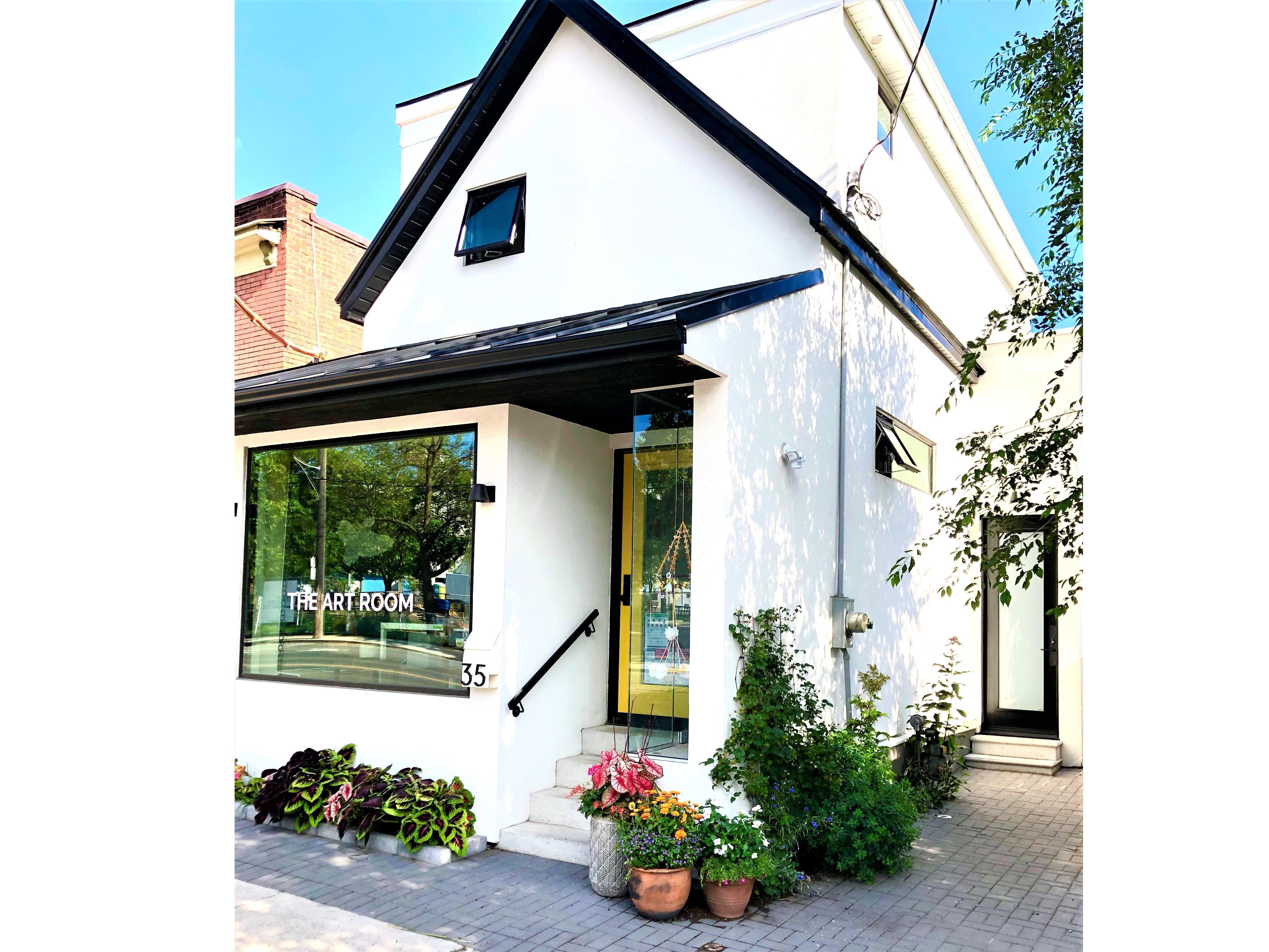 "Unfailing knowledge, advice, perseverance and attention to detail."

In a difficult seller's market just coming out of the pandemic, Susan and John were an exceptional team offering unfailing knowledge, advice, perseverance and attention to detail.

Susan and John were always available and at the ready, whether it was for staging, follow ups and feedback, a quick pep talk, and of course for the smooth and successful closing. I would highly recommend them for any and all stages of the selling of your home!

Holly W - sold in 2022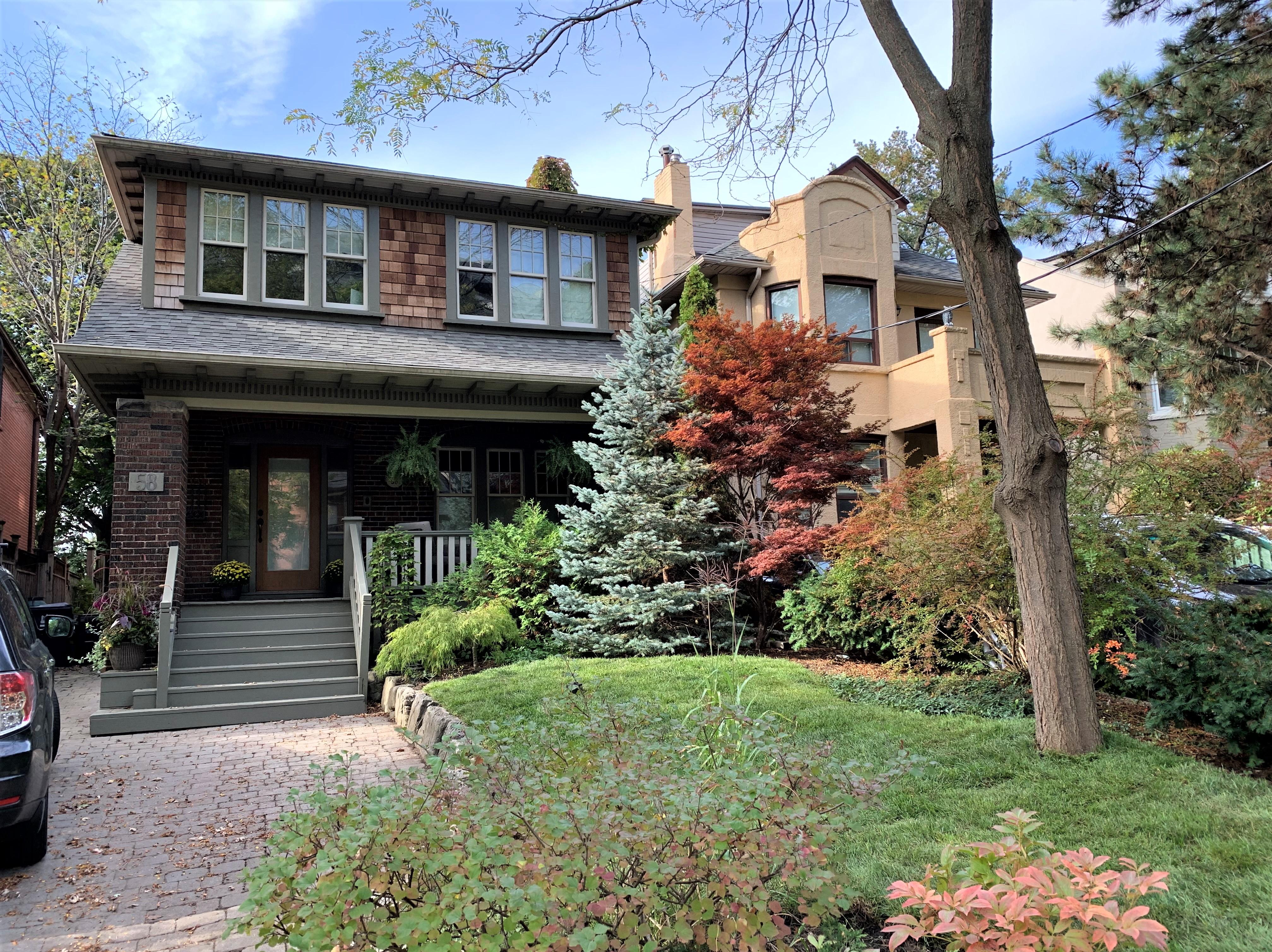 "We recommend them highly"
Susan and John are a great combination of experience, knowledge and professionalism.  They provided good advice, answered our many questions but also listened to our opinions and needs. 

Selling a house can be an overwhelming and at times confusing experience but in their hands we always felt safe and well cared for. 

We recommend them highly

Gillian F and Steve M - sold in 2022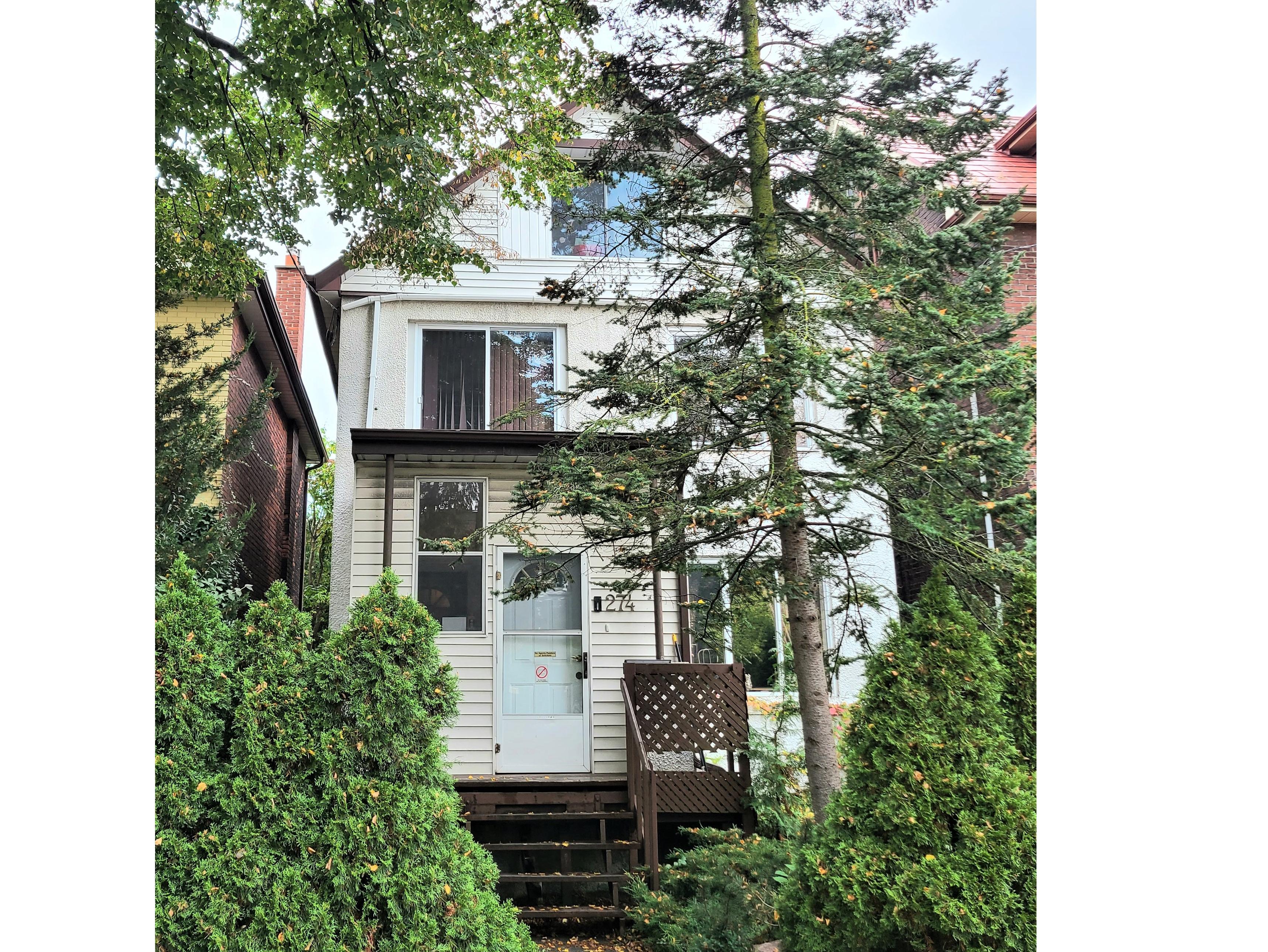 "After completing the deal we are very happy to confirm Susan's stellar reputation!"
Selling our house with Susan Ginou was a pleasant and successful experience! The whole process was to our complete satisfaction, smooth, predictable, efficient and well organized.
 
We have been through some property deals before, and working with Susan and her husband John was as close to being perfect as it can be!
 
From our first meeting Susan and John were in control of the situation on every step, small or big, advising us well ahead of what should be expected and what should be done to achieve our goals. They are always here for you if you need a consultation, advice or help.
 
Living in the same neighborhood for many years, we have been well aware that Susan is a very experienced, knowledgeable and reliable real estate professional. We asked her to be our agent based on the information we had. After completing the deal we are very happy to confirm Susan's stellar reputation!
 
We gladly recommend Susan Ginou to anyone looking to sell or buy a property. 10 out of 10!

Lena B and Alex T - sold in 2022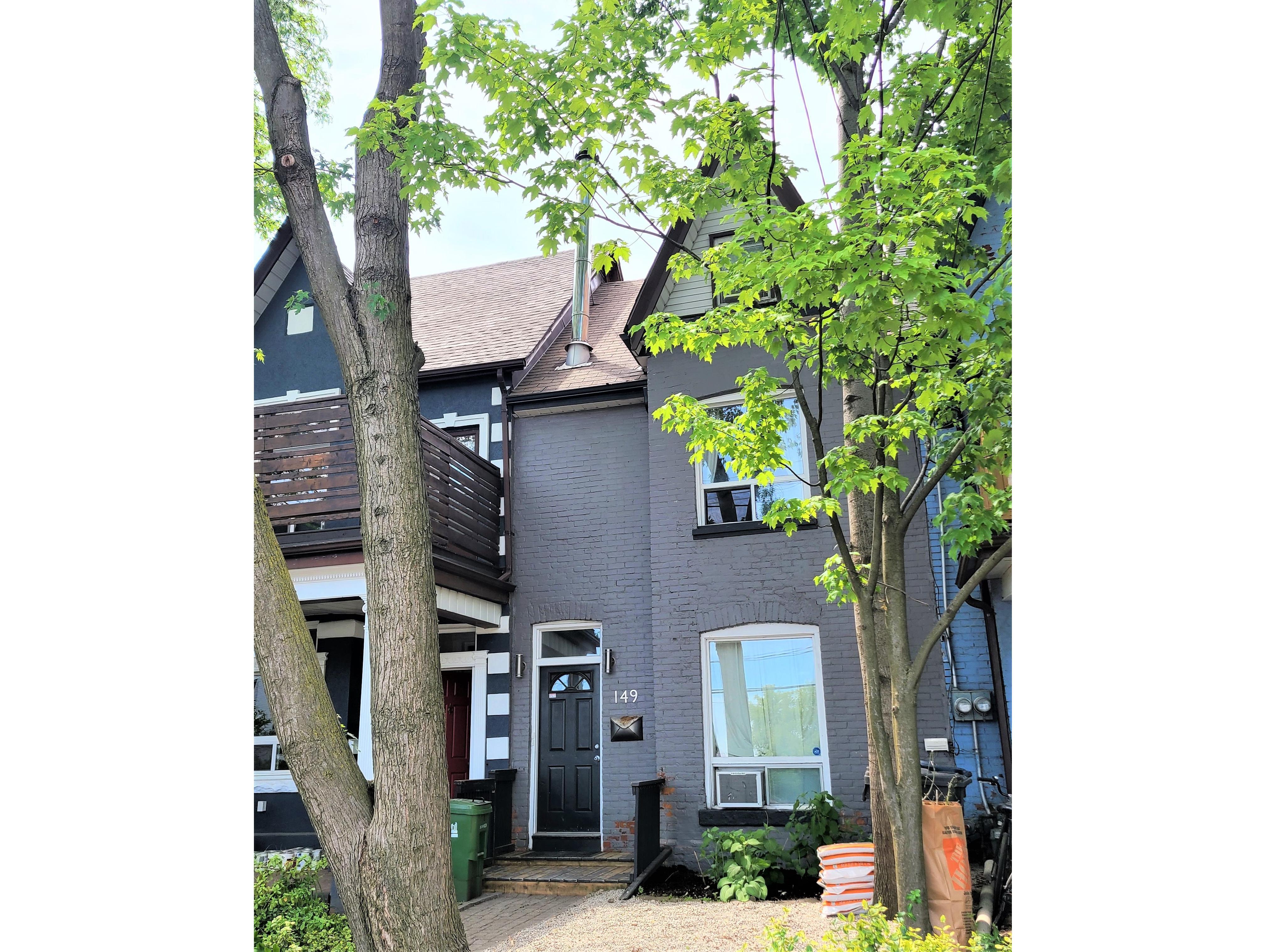 "Thank you Susan for the care you took with us and our home."
This was our first time selling, and Susan walked us through the process from start to finish. We were a little nervous about if it was the right time to sell, and at no time did we ever feel pressured by Susan. In fact, she and John took the time to sit with us and go over the pros and cons of selling.
We so appreciated their knowledge and their policy of never pressuring a homeowner to sell. When we ultimately decided to go for it, Susan took charge and made it happen. From home inspection, to listing, bringing in great cleaners and staging the place to look it's best, Susan guided us expertly to a sale we were thrilled about within 10 days.
She always communicated with us and kept us well informed, and we just can't recommend her and her team enough.

Thank you Susan and John for the care you took with us and our home.

Kathy and Rob - sold in 2021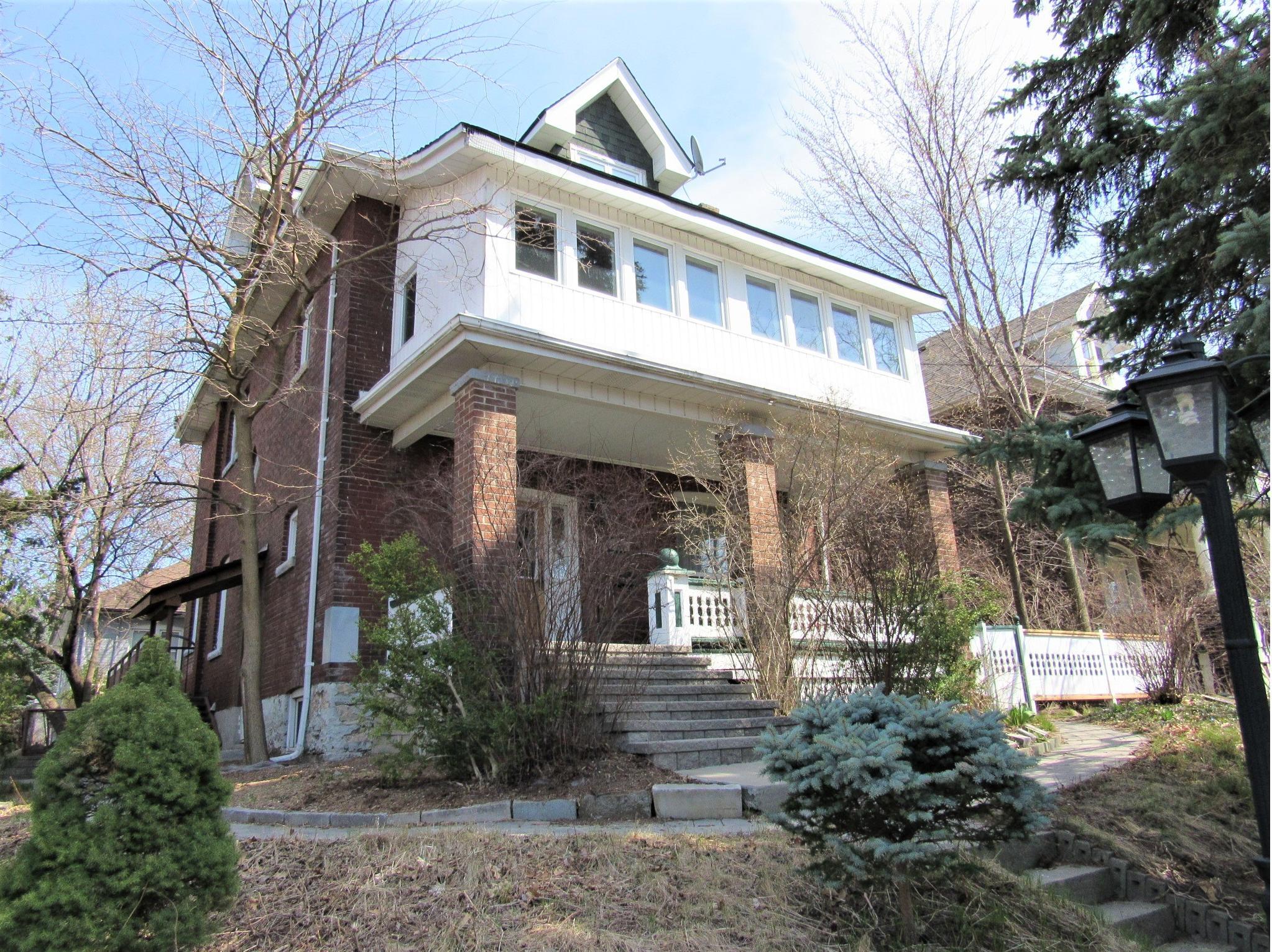 "Susan Was, And Is, An Outstanding Agent."
Susan was, and is, an outstanding agent. We had a very positive experience as she guided us through the downsizing of our home of thirty years to the search and purchase of our new condo.

She and John were an amazing team as they helped us every step of the way from preparing our home, to providing advice and contacts, and in steering us through the closing.

As our agent, Susan was always available to answer all our questions and she provided excellent advice to help maximize our sale price. She was extremely honest, patient, knowledgeable, and approachable at all times.

We appreciated her empathy and understanding during this difficult transition and have absolutely no hesitation in recommending her. 

Earl and Ruth W - sold & bought in 2021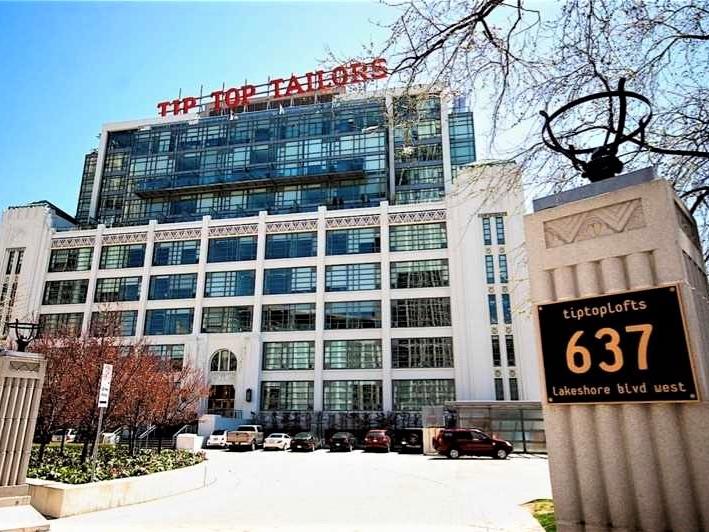 "5 Star Service"
We had the pleasure & success of working with Susan twice this past year (and also a few other times in the past 22 years).

Both she & John complimented each other and provided us with a custom-fit marketing plan in the middle of a pandemic which met both our needs and our tenant's needs.

They responded to challenges with ease & grace. They are a wonderful couple who really know the Toronto Market well!
 
5 Star Service!

Britt and John N - sold 2 properties in 2021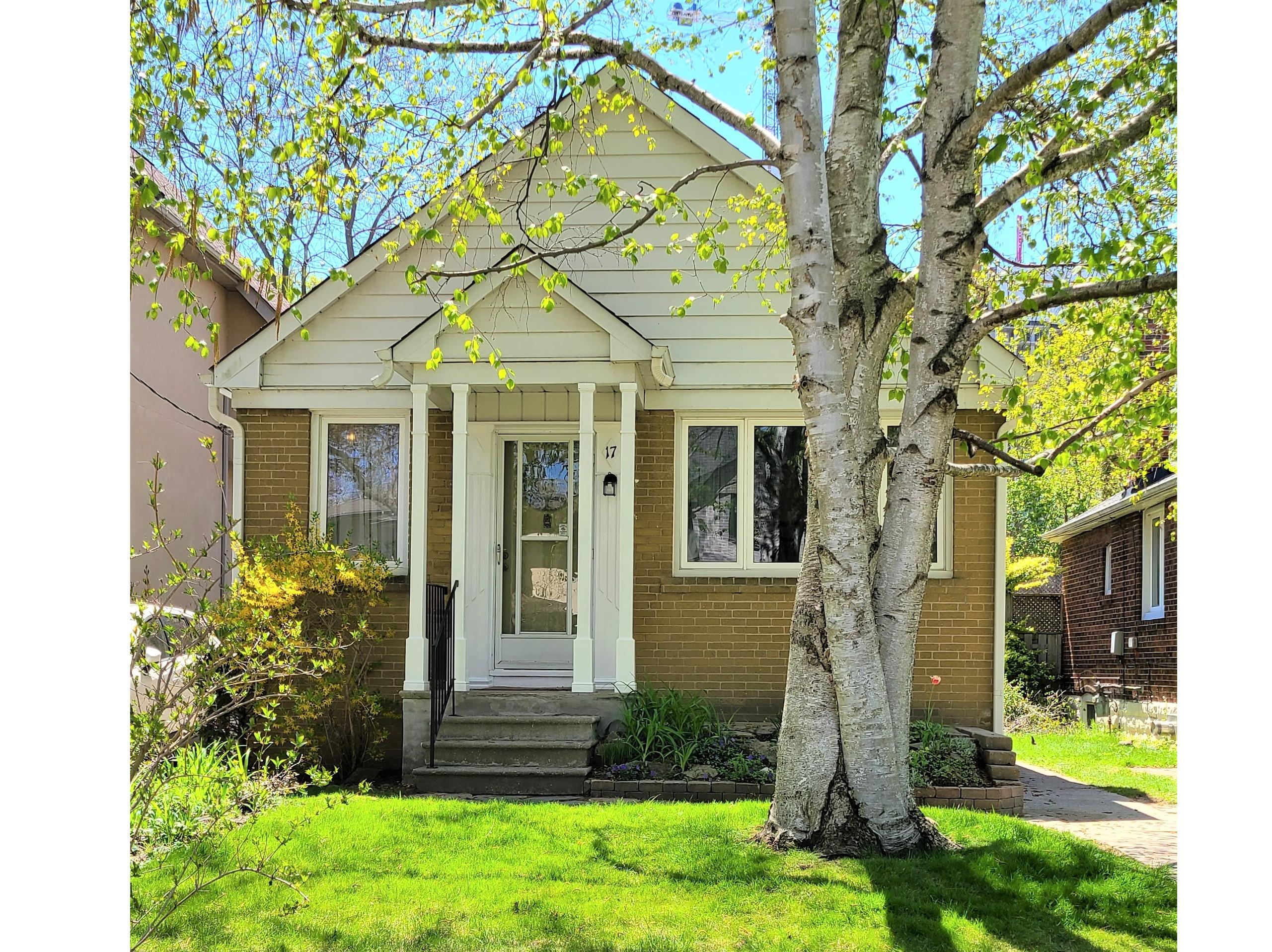 "Thoughtfulness & Professionalism In The Sale"
On behalf of my siblings and I, I want to thank Sue and John for their thoughtfulness and professionalism in the sale of our childhood Swansea home.  From the very beginning they clearly outlined their various levels of service that we could choose from as well as a realistic understanding of what we could expect from the process. They then went to work to successfully achieve our goals.

Their long-standing presence in High Park/Swansea was an added value to us in both understanding our connection to the neighbourhood as well as its value.  Having also helped my wife and I find our Mimico home many years earlier, I can gladly recommend Sue and John to any prospective sellers or buyers.

Ron P & Jim P - sold in 2021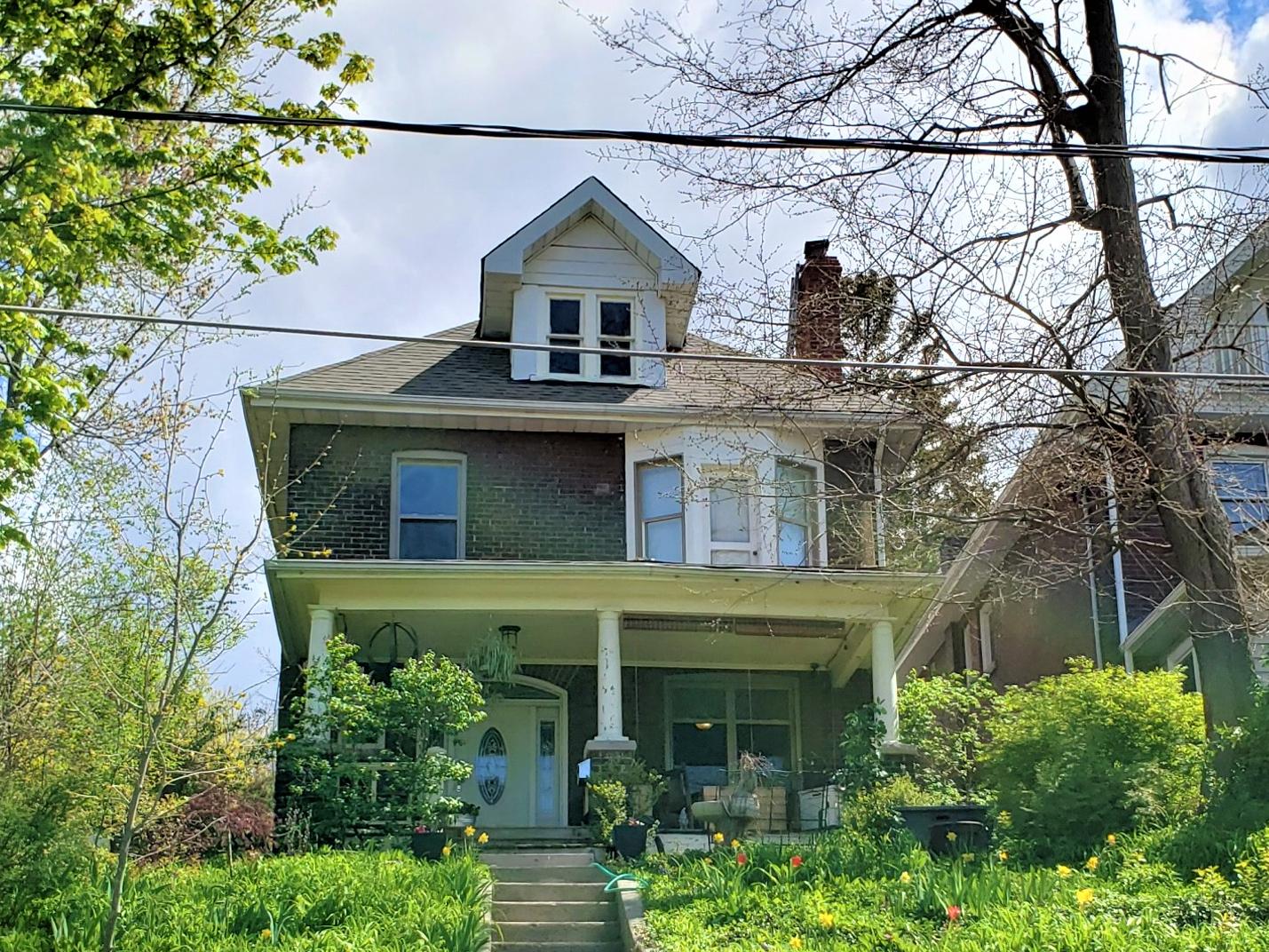 "We Recommend Them Without Reservation"
We can't speak highly enough of Susan and John as they took us through the whirlwind of selling our home in record time. 
They are family friendly and true professionals. Their business model suited our needs as they provided us with the right tools and supports to sell our house at an incredible price, for more than we expected.

We recommend them without reservation.
 
Theo P & Tanya M - sold in 2021

"Ready-Aye-Ready"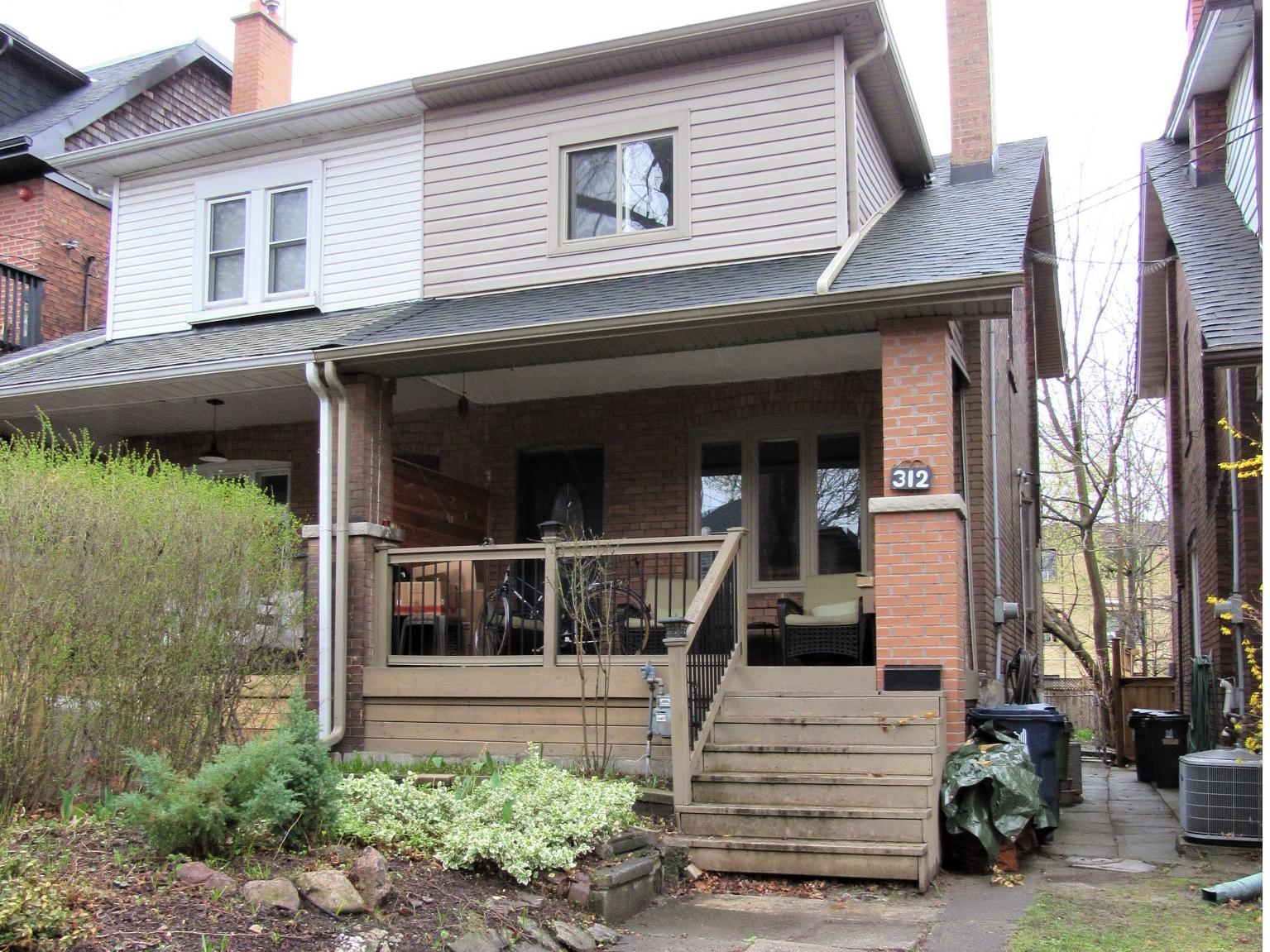 "We Appreciate Everything You Did For Us Susan"
We would highly recommend Susan and her team of cleaners, painters and handymen to anyone looking to buy or sell their home. We had a rather tight timeline of prepping our home and listing it and Susan pulled everything off in a little over a month and SOLD it in my mind, in record time. 
Susan is a friendly, family oriented, experienced and honest realtor vs a high pressure sales person. She really takes the time to get to know you and your family and looks out for your best interest. 
We appreciate everything you did for us Susan!  We will stay in touch and definitely pass your name along to anyone looking to buy or list!

Rita S - sold in 2021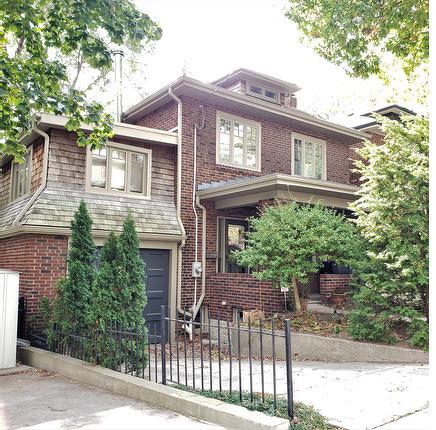 "Susan Ensured Our Move Was An Excellent Experience From Start To Finish"
Hi Susan,
We appreciated your confident, low-key & honest approach - it proved to work well for our situation being long time owners and selling remotely. Your years of experience are very apparent in your knowledge of the market and our neighbourhood. Efficient & caring, it was a pleasure to have Susan represent us.
Helen F & Reg B - sold 2021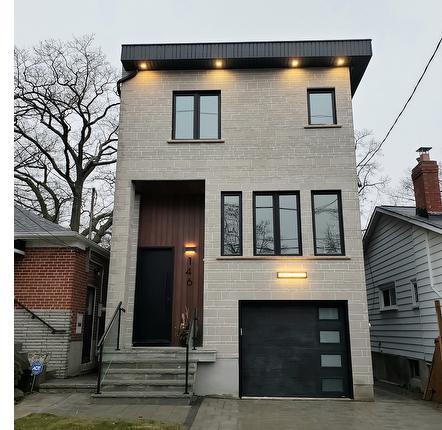 'Who Knew A Health Crisis Would Trigger A Real Estate Boom?'
Susan gently navigated us through the unknown conditions we faced as Buyers in the TO real estate market. We just spent the first day in our wonderful brand new home! and are grateful that Susan got us here quickly and with no surprises.
So much gratitude that through Sue we were able to work with the Builder who corrected final details and made our home closing perfect! Susan helped us to easily realize our goal with success & confidence.
We will recommend Susan always and we wish her continued success!

Jasmyn G & Andrew H -bought in 2021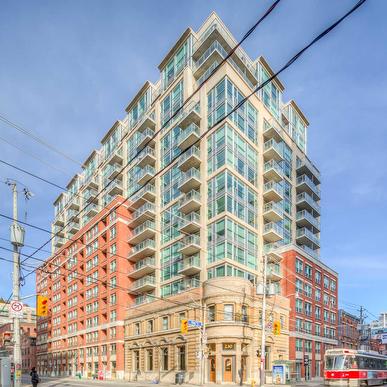 "I Couldn't Be Happier With My New Home!"
I can't speak highly enough of Susan and John. As a first-time buyer, I had questions about everything from mortgages to what Kitech plumbing is. Susan and John were there every step of the way to help me enter the Toronto market. They were responsive to my questions, supportive, and brought their invaluable market experience to guide the process. I couldn't be happier with my new home!
It was truly a pleasure working with Susan and John, and I would recommend them without hesitation.

Natasha V - bought in 2021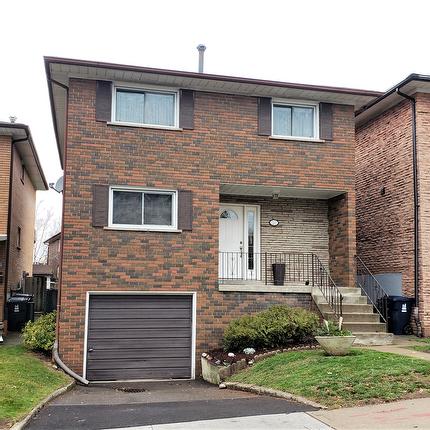 "I Can Honestly Say That Susan Is Top Tier In Her Industry"
Thank you Susan for helping me succeed when the availability was low and demand high for housing in our local West End TO market.
   You helped me navigate a multiple offer situation and we achieved the outcome I was hoping for!
Our successful results, plus my continued support & commitment to Susan and her business, are a true testament to my trust & confidence in her.
   Thank you, again Susan! Can't wait for a 'post-covid' celebratory glass of wine in our new backyard! 
Sheila M - bought in 2021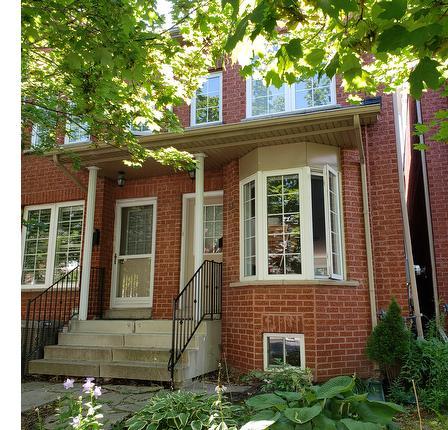 "I Would Recommend Her Without Hesitation"
   Over the course of selling I realized how valuable it was to have someone with Susan's experience;  you are able to have confidence in the advice that you are receiving. 
   Susan is extremely well organized and knowledgeable, keeps you well informed and encourages questions.  I found her to be very approachable and easy to communicate with.  She was very supportive from the beginning of the process right up to closing day. 

I would recommend her without hesitation.

Fiona W - sold in 2020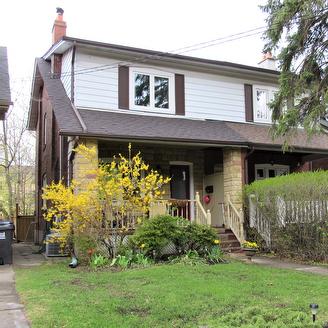 "Susan Immediately Distinguished Herself From The Rest Of The Pack"
In an industry where there is no shortage of competition, Susan immediately distinguished herself from the rest of the pack. From our first meeting with her she demonstrated a genuine understanding of the sentimental aspect of selling a treasured home.
   She was professional and accommodating with our needs, and she made the entire process hassle-free.

Anna C & Dave B - sold in 2020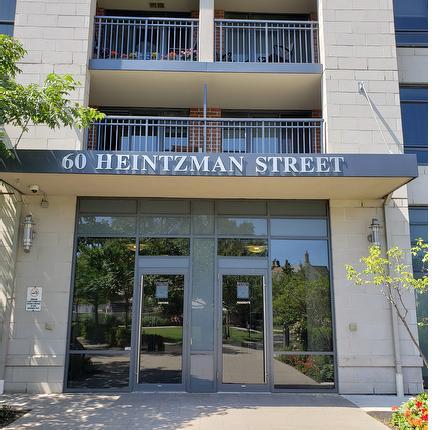 "Susan, We Can't Thank You Enough"
We just bought our first home and it is all thanks to Susan!  We always dreamt about owning in the High Park / Junction area and Susan helped make this a reality. Susan is incredibly knowledgeable about the west end of Toronto and guided us through numerous options in our budget while exceeding some of our wish list items.
Throughout our search, Susan was extremely generous with her time, answered all our questions and helped us understand everything we needed to know and consider as first-time buyers.  Susan was also patient and kind when our nerves kicked in, understanding that this was a stressful (yet exciting) time for us. She helped us through the entire process and made us feel comfortable and confident - during a pandemic to boot! 
Susan, we can't thank you enough - you, along with John, really made this whole experience extremely positive and fun. Thank you!

- Aaron & Nana - bought in 2020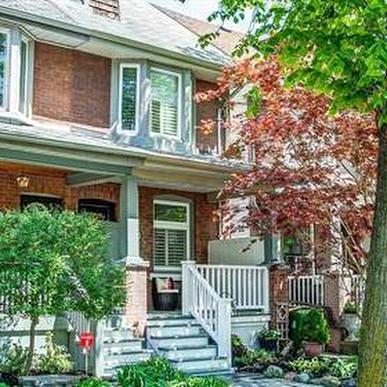 "We Had High Expectations"
Coming from a real estate family, we had high expectations and Susan fulfilled them and then some!
She was a constant source of market info & support and always made herself available to assist with savvy experience & insight. When we found 'the one', Susan worked on our behalf to get us the keys!
We know we will be happy here for many years to come and we have already referred Susan!
-Morgan & Brad -bought in 2020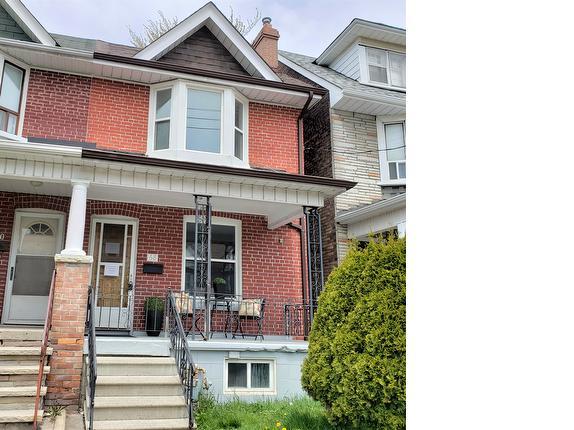 "Selling Our Condo To Purchase Our First House"
Always available to discuss questions, returned calls & emails promptly & professionally, Susan really knows the market.
Moving up during a pandemic was a smooth process despite our intricate situation. Susan handled it all with integrity and she kept our expectations realistic!
Susan was always able to act quickly on our behalf and had confident decision-making.
Susan is a pleasant pro and there is no doubt we will recommend her.
Thank you Susan!'

Emma & Joel - bought and sold in 2020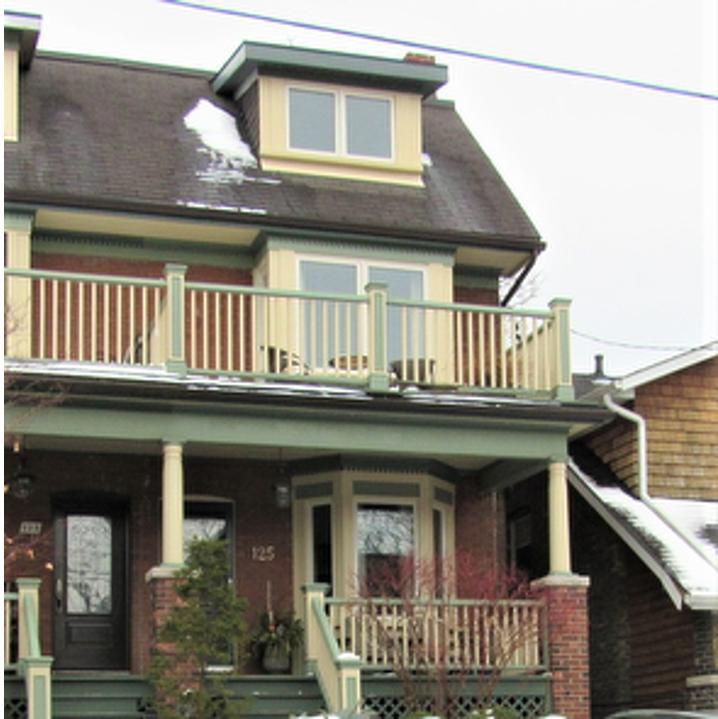 "Susan's Confidence & Experience Got The Job Done Perfectly"
We had to sell our home during a global pandemic as we had bought our new dream home. Susan was able to step in and design a listing timeline that included a little over 2 weeks of prep. She had her crew of handy persons, painters, cleaners & stager to get the home to sparkle! We sold during March Break with 3 competing offers. Susan's confidence & experience got the job done perfectly!

Kat & Logan - sold in 2020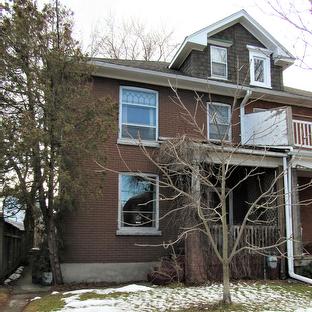 "I Am Very Happy"
I had Susan on 'speed dial' during my recent home sale!
Not quite, but I knew I could have asked for anything that would help make the move easier for me and Susan would have obliged!  
My out of province move after 26 years in The Junction went extremely well despite coming to market at the start of C-19 lock down.
Susan and her squad make a big move during an uncertain market less intimidating. I am very happy! 

Julia W - sold in 2020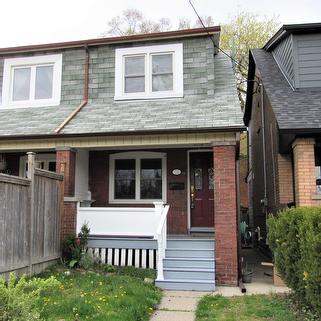 "Her Experience In Toronto West Is Deep"
I received a strong referral for Susan's services from a nearby neighbor. It was obvious once we started working together that her experience in Toronto West is deep. She's capable of thinking a few steps ahead for me as a buyer, because she's also an experienced seller's agent. Her analytics on properties and our offer discussions were well thought out and considered many scenarios outside of my experience. I would not hesitate to work with Susan again.

Jane H - bought in 2020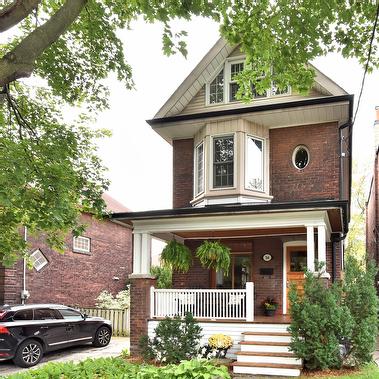 "Her honesty, advice, hard work, and genuine care in making the process as easy on us as possible gave us enormous peace of mind"

Finding the right Real Estate agent to help with the sale of our home felt daunting, but when we found Susan Ginou, we knew it was the best choice we could have made. 
Her honesty, advice, hard work, and genuine care in making the process as easy on us as possible gave us enormous peace of mind. We felt she had our best interests at heart, and we would not hesitate to recommend her.
Marie C and Todd K- sold in 2019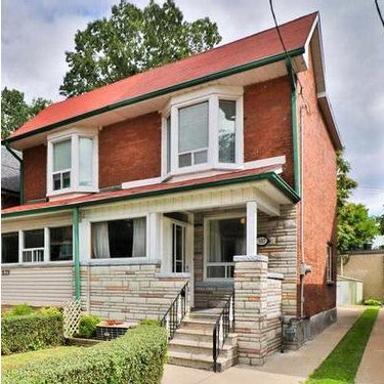 "We Will Highly Recommend Susan, Too!!"
Susan came highly recommended to us by a number of our trusted friends, and we will now highly recommend her, too! Not only is she seasoned with a wealth of market knowledge and practical insights on owning a Toronto home, but she has also been like our coach, educating us on all the critical considerations. She asked us questions and pointed us to aspects of home resale and ownership we needed to address. Her support and resourcefulness has enabled us to zero in onto the very home that we wanted for our family. What's more, she cares about her clients and has worked very hard to get us the keys!! We're so glad that we have found Susan and will be eager and thrilled to refer our friends to Susan!
 
Catherine and Kin T - bought in 2019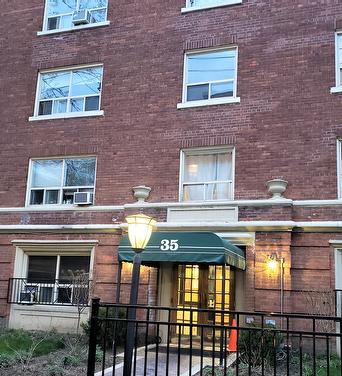 'Susan Helped Us Achieve Our Home Ownership Dreams!'
We are so excited as we begin to make this condo into our home. As 1st Time Buyers, Susan kept us on track and was patient as we honed in on a very rare Toronto condo style. 
Now we can focus on building wealth, making our home our sanctuary and creating memories as we begin our life together.
Thanks for looking after us Susan!
 
Stef A & Greg C- bought in 2019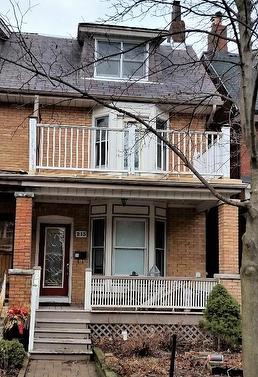 'Susan Is Our Neighbour And We Know That She Has Solid Vested Interest In Our Community'
Her results speak for themselves-5 offers with a sale price & terms that really impressed us! We were confident with Susan's strategy from the beginning and she guided us to smoothly navigate our successful sale. And as we prepped for closing, Susan offered us Garage Sale Signs which were put to good use
-Susan doesn't miss any details!!!
Jen & Ian C  -sold in 2019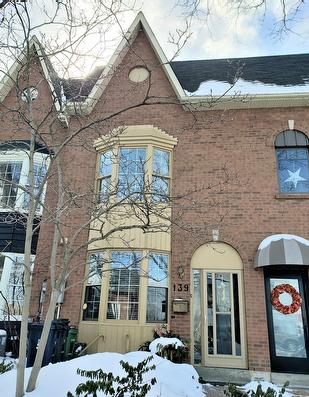 "Susan Immediately Set Herself Apart From The Others"
Besides having a substantial history of sales in my immediate neighborhood, Susan consistently had answers & solutions for all my queries. Susan's real estate knowledge helped me feel confident, she was always available & she (and her behind the scenes team!) took care of many extra details that helped make the transition from my home 
of 22 years easier.
Susan is a valuable asset and very well established in The Junction community.
Thanks Susan & John!
Marjorie W  -sold 2019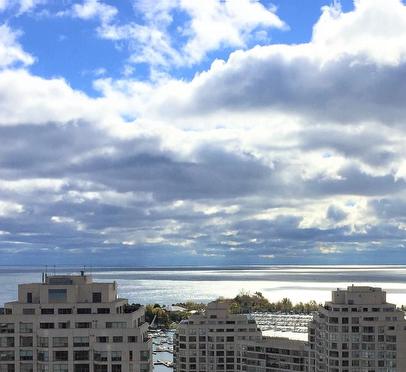 'We Bought With Susan In 2016 As 1st Time Buyers And There Was No Hesitation To Repeat The Experience 2nd Time 'Round As Move-Up Buyers!'

Susan just helped us with our move-up home purchase which was out of town
and then proceeded to sell our 1st Time Buyer home (a condo) in Humber Bay Shores.The pieces fell into place perfectly and our timelines (which needed to be well planned out in comparison to our 2016 purchase) aligned.  We are now settled in our beautiful home and couldn't be more excited to enjoy our very own backyard this summer! We would definitely recommend you to anyone, whether they were buying their first home or their tenth, upsizing or downsizing.
Thanks Susan for your continued support & guidance.
 
Holly R & Kyle M  -bought & sold 2019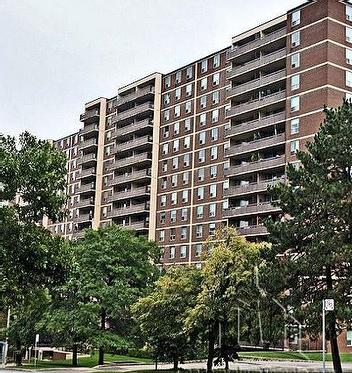 'We Have Hired & Recommended Susan Every Occasion Possible And She Never Disappoints!!!
Our Mother's condo sale just closed 
and Susan helped get the job done professionally & efficiently. 
Susan has been our realtor 
for over 25 years now 
and she takes good care of us always!
Don S  -sold 2019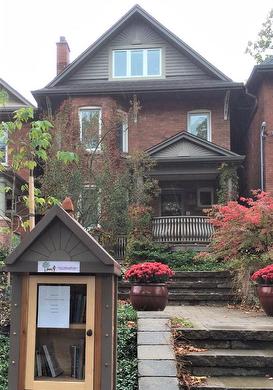 "Professional and Knowledgeable Service"


Susan came strongly recommended and her work fully met expectations.  Her advice on staging the house was particularly valuable.  She provided services beyond the basic such as checking on the house after we had moved prior to closing.  The whole process was handled most professionally and we are fully satisfied with the results.
M & C - sold in 2019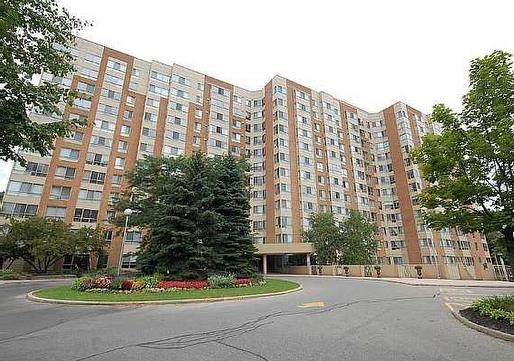 "A Top-Notch Realtor, we will not hesitate to recommend Susan"
We set our expectations high from the get-go and Susan was able to help fulfill our goal. This is only one example out of many where she went the extra mile and gave us peace of mind during the sale of our Father's condo.
Susan really lived up to our expectations always!'

Mike & Pauline O  -sold in 2019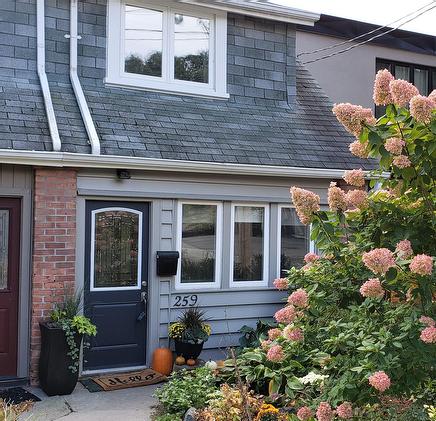 "Susan has just helped us buy our first home, and we could not be happier!"


We first met Susan after contacting her through her website. We were immediately taken in by her enthusiasm for her job, and her ability to make the house hunting process seem conquerable and fun!

After a very thorough first-time buyer appointment, which included a discussion of what we were looking for and expectations for the buying process, Susan began helping us house hunt. Throughout this experience she was not only understanding of all that comes with being a first-time buyer, but she was always there for us, no matter how big or small the question. She is extremely thorough, and clearly cares a great deal for her clients and her city.

Susan has just helped us buy our first home, and we could not be happier! We will absolutely recommend her to our friends and family.

Thanks Susan, for everything!
Jess P & Adam R (and Bonnie the dog!) - bought in 2018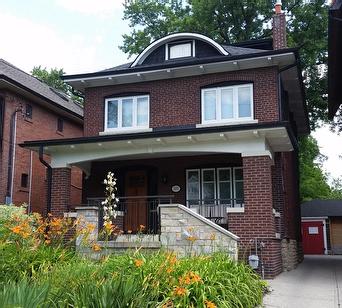 "Sue has many years of expertise"
My husband James and I have used Susan Ginou as our realtor twice to help us with selling and buying homes. 
We appreciate that Sue has many years of expertise with the high park and junction neighborhoods. She understands market trends and is especially knowledgeable about homes in the west end of Toronto.
Sue took the time to get to know our family and recognized our needs and wants to help us buy the perfect home!
We would highly recommend Susan for all your real estate needs. We are very happy with our recent sale and new home purchase.
Thanks Sue and John for all of your hard work and help! 

Holly & James T. - bought and sold in 2018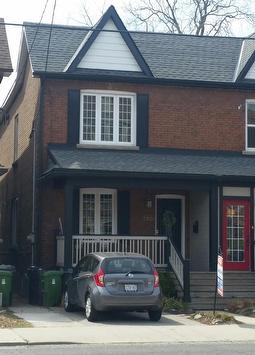 "Kudos to us for being in the right place at the right time!!!"
We were fortunate to have met Susan at a local open house that she was hosting about one year before we purchased our 1st home. We liked Susan's style, professionalism & enthusiastic passion immediately. She patiently guided us and gave us sound advice. She definitely goes the distance and gave us the info & support we needed in order to buy our 1st home in a tough market. We love our home-thanks a million Susan!
Tracy M. & Stephan S.  - bought in 2018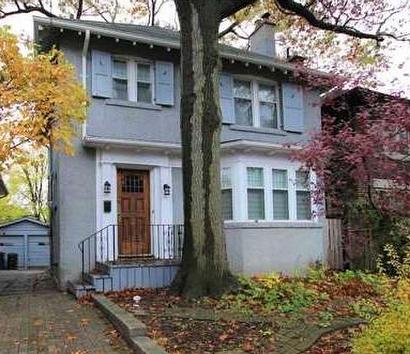 "She is an awesome, knowledgeable and fun coach"
We just moved into our amazing Swansea home and want to thank Susan for her help guiding us.
There were hurdles along the way as we negotiated Toronto's real estate market but Susan was committed and got us to the finish line with smiles on our faces.
She is an awesome, knowledgeable and fun coach. Thanks Susan.

Jane Z. & Sam H. - bought in 2018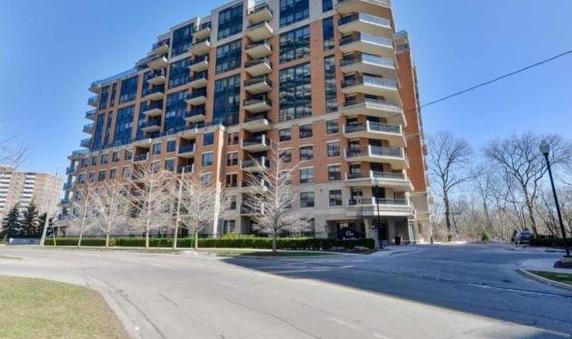 "Susan is a delight to work with"
Susan is a delight to work with. She's honest, straightforward & patient. She understands the market and has an impressive track record.
I recently sold my Bloor Street condo of 19 years and Susan was the obvious choice. 19 years ago, Susan sold our High Park home and helped me transition into condo life. So once again, Susan's expertise has helped me move forward and now I am settling into and enjoying retirement living in Bloor West. Thank you Susan.

Anita F. - sold in 2018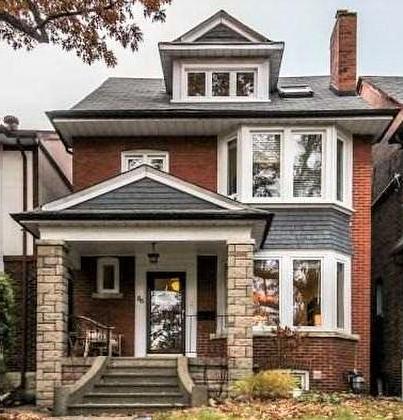 "A great house on our dream street"
'We presented Susan with a tall order – to help us find a new home less than 1 km from our existing home.  With Susan's help, we bought a great house on our dream street. Susan is knowledgeable, well-prepared and very attentive. We are pleased with our results and have already passed along Susan's
co-ordinates to our good friends.

Nat & Chris W. - bought in 2018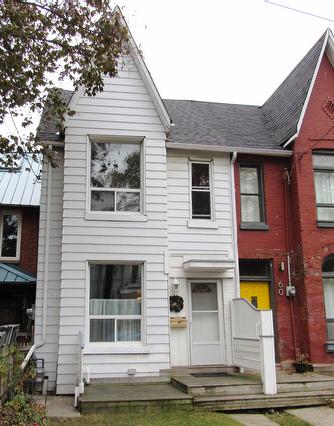 "29 wonderful years in our Junction family home"
Thank you Susan for helping us move forward after 29 wonderful years in our Junction family home!
Susan was paramount in helping to ease the transition into our next home. We were informed during every step, we worked well together and Susan took excellent care of us.
It was also a bonus to work with someone who lives in and understands the area.

Anna & Kim L. - sold in winter 2018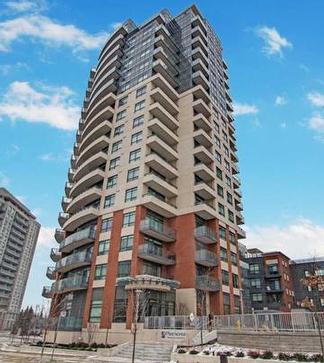 "Highest price in our building"
Our results set the bar for highest sale price in our building.
Thanks Susan for your awesome work, customer service & effort. It was a pleasure working with you and very easy, much appreciated during this time in our lives with Jim out of the country.
Your instincts were terrific in terms of devising a clever marketing plan, time lines & setting the price. We felt at ease with your no pressure style. Still can't believe within 45 days the keys were passed on to the new Buyer!

Charlene & Jim C. - sold in 2018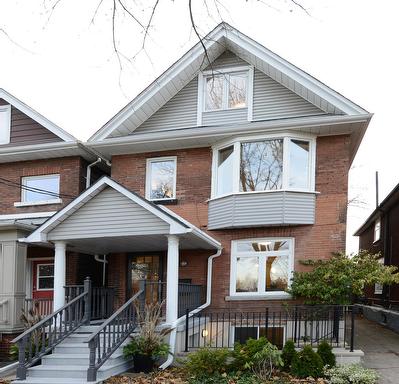 "Susan gets the tough jobs done well"
Susan is the realtor to get even the tough jobs done well.
We have recently undergone a couple of complex real estate transactions and are thankful for Susan's persistence, guidance & patience.
They all aren't straight forward transactions!
To bring our plan to fruition (a purchase & sale), we have worked with Susan for the year. Susan took charge of the situation and didn't ever lose steam. Thank you for your guidance.

Joan & John D. - bought & sold in 2017/2018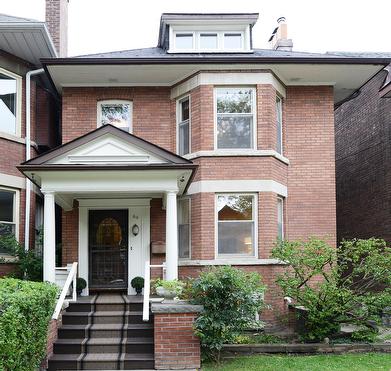 "It came as a surprise - we had to sell our parents home!"
Susan helped manage our sale in a very straightforward and organized way.
She prioritized our timeline and guided us smoothly through our prep, sale, closing and beyond. 
Owning this family home for 50 years, we felt that Susan genuinely cared  and we welcomed her relaxed professional manner during this stressful time.
We are all extremely pleased with the results and we couldn't recommend Susan's work more highly.
 
Dianna & David F. - sold in 2017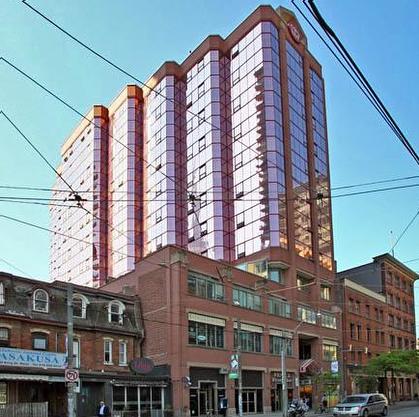 "Not spooky just speedy"
Listed on Halloween & closed on November 23rd. Our tenants had just vacated and we needed a plan. Within weeks, Susan took us from the results of tenant laziness to market ready, then sold over the asking price. Really, it was absolutely seamless!

We had purchased this condo as our first home and later bought our next home (with Susan).  Susan is wonderful, energetic and knowledgeable.

Thanks again Susan
Megan & Brian P. - sold in 2017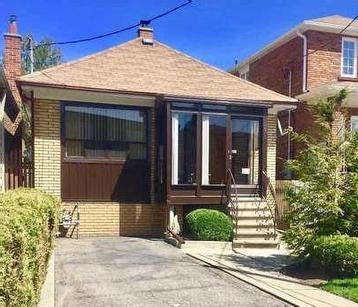 "Thank you Susan - we love our home and really enjoyed working with you"
If you are looking for someone to help you buy a house, we would highly recommend Susan Ginou. We bought our first home with her earlier this year and couldn't be happier. She was incredibly helpful throughout the process, and very patient as she took us through many houses. Despite the crazy Toronto market and our price point, she was able to get a house very quickly! Both she and John went above and beyond expectations in helping us select homes to view, touring them with us and inspecting them closely, and making sure we were comfortable before putting in an offer.  Thank you Susan – we love our home and really enjoyed working with you!
D & B Reid - bought in 2017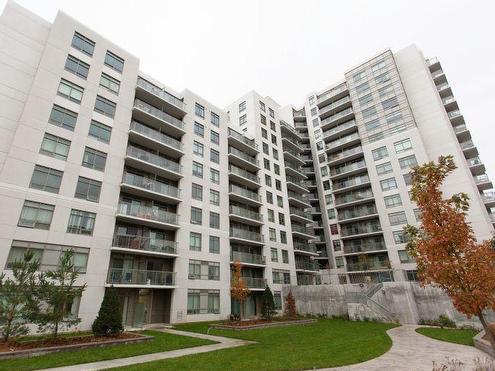 "Extremely professional, reliable and knowledgeable"
Susan & John were instrumental in guiding our purchase of a rental condominium. Never hesitating to take time out to fully understand the details of our situation or guide us as new landlords, their purchase strategies twice landed us properties in competitive market conditions.
They are extremely professional, reliable and knowledgeable about the Toronto real estate market.'
Thanks Susan!

Alex and Melody B. - bought in 2017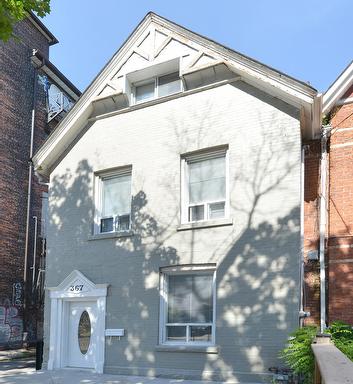 "Honest and capable real estate agents"
Susan and John Ginou came highly recommend to us as honest and capable real estate agents. We signed up with them and didn't look back.   Right from our initial meeting we could tell that they were the team to sell our house.  Their positive outlook, enthusiasm, knowledge of the neighbourhood and marketing strategy were instrumental in getting a great price and successfully closing, all in less than a month!  We depended on them to answer our questions quickly throughout the process and keeping us aware of each showing.  All the while they were working to create visibility for our property in a cautious real estate market.  We couldn't recommend them enough-they are good folks, great to work with and their efforts get the best results for their clients.

Lee and Joe D. - sold in 2017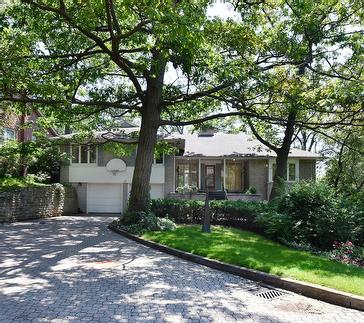 "Thank you from the bottom of our heart for this great experience"

Hello dear Susan and John,

Boris and I would like to express our gratitude for all your hard work and help you given to us. From the first meeting we had, we knew that we found an agent who is ready to advocate our interests, has integrity and able provide us with the most helpful advice. You have listen very carefully to all our usual and unusual requests and as a result found us the home of our dreams. John has given us very useful and experienced suggestions on the property location, zoning rules and renovation strategies. Our closing was very smooth.

We also appreciate your help with the leasing our home and working hard to defend our best interests.

Thank you from the bottom of our heart for this great experience. We are sure that our friendship and business relationship will continue and will be more opportunity for us to work together!

Anna and Boris G. - bought & leased in 2017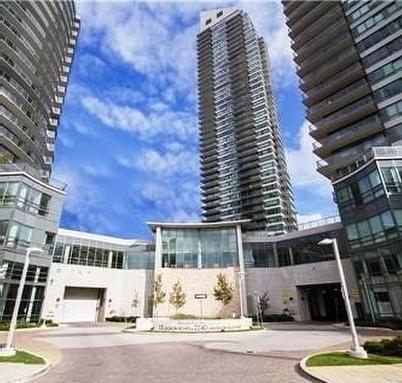 "We found our perfect first home thanks to Susan"
As first time home-buyers, we didn't really know what to expect when it came to condo-hunting, especially in Toronto's hot market. However, Susan walked us through everything beautifully, and was always very happy to answer our (many) questions about the whole process. She was great to work with, from beginning to end - her warmth, knowledge, and her genuine personal interest in us definitely removed a lot of the stress we were expecting to encounter. We found our perfect first home thanks to Susan, and we will definitely be recommending her to our friends as they search for their first homes as well.

Kyle and Holly- bought in 2016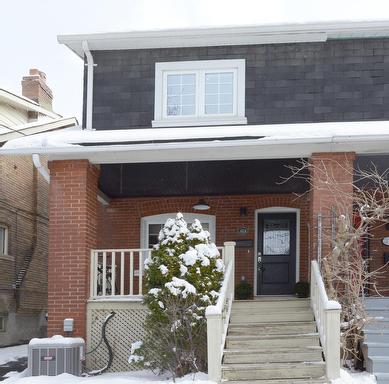 "An amazing game plan for selling"
"When we needed to sell our home, we contacted Susan because she lives in the neighbourhood and knows what a great place it is to live. She came to us with an amazing game plan for selling, and once we started working with her, took control of the situation from start to finish. She helped us with staging and some minor maintenance, and made sure the entire process went as smoothly as possible. After the sale of the home, Susan was able to help me rent the perfect condo in a wonderful neighbourhood. I am so pleased that we used Susan for the sale of our home, and I would recommend her to anyone going forward."

Michael G - sold in June 2016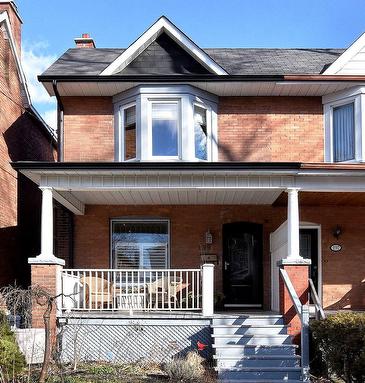 "Susan gave us the WOW factor"
Susan listened carefully and immediately pinpointed our needs.
With two young children, a husband already immersed in an out-of-town job transfer and my substantial career commitments, Susan was our ally and the perfect fit!
The wheels were immediately put into motion-we were set up with a top-notch Ottawa realtor, last minute repairs and Susan supervised and organized every last detail to orchestrate us to a speedy sale for top dollar. 
Susan gave us the WOW factor and the results prove it! We will recommend Susan in a heartbeat. 
-Jodi B & Family - bought & sold in March 2016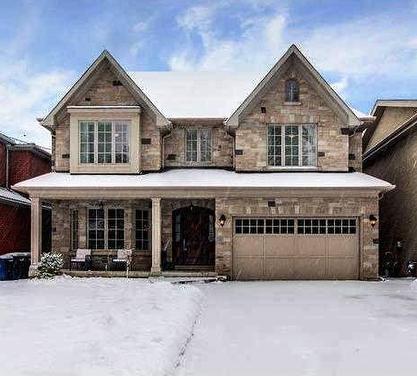 "Buying and selling with Susan"
We would like to extend our sincere thanks to you for the way you conducted the recent purchase and sale of our homes. Your professional yet friendly manner at all times, was greatly appreciated. 
Overall it was a painless experience, with very little intrusion into our daily lives.  Your knowledge of the market place, communication skills, and 
attention to details, enabled us to be fully informed during each step of the process.
Colleen and Kevin R.- bought and sold in February 2016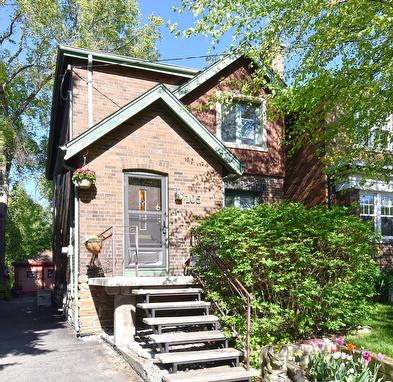 "I want to sell my house "
"I want  to sell my house" I said to Susan one day. "And I want to lease that house just up the street".
What? Have you talked to your sister?  Are you sure? What has happened to change your mind? she asked. These were all legitimate questions to ask. Earlier this year I had enlisted Susan's help in finding a condo for me - a nice condo, a big condo, with a view of the park or lake, with a big balcony, in my neighbourhood.
That turned out to be a demoralizing exercise in futility. Too small! Not enough room for all my art supplies and art. We decided to put condo hunting on the back burner.
This time though I had found exactly what I wanted. A house for lease just up the street. What followed next was 2 weeks during which Susan was in full flight, getting all the papers, inspections, legal documents for both transactions, and getting my house ready for going on the market.She kept me appraised of everything that had to be done and when it would be done.
Less than 2 weeks later I had signed papers for the sale of the house.
Under normal circumstances this whole thing would be extremely stressful. Susan was well aware of other factors that would be adding to the stress and affecting how I dealt with the situation. She was sensitive and supportive.
Every day she asked "How are you doing? Are you OK?" It was the "caring" she gave that kept me sane through out those 2 weeks. I thank her for that.

Linda D. - sold in May 2015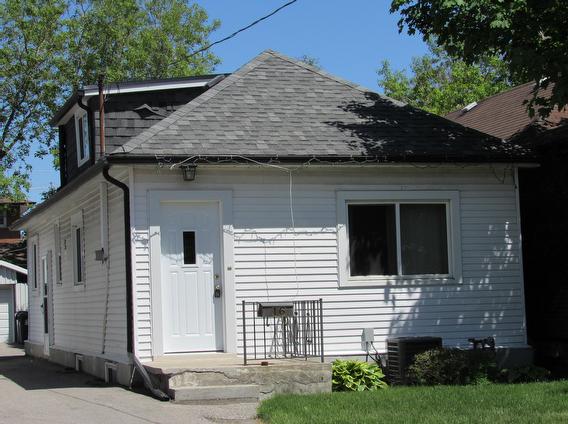 "Winning Choice for Us First Time Buyers"
Being new to the real estate game we really appreciated the guidance and expertise Susan provided. She has excellent knowledge of West Toronto in all of the neighbourhoods that were in our price range (Mimico, New Toronto, Long Branch, Weston, Corso Italia. Rockliffe-Smythe) as well as our dream neighbourhoods (Parkdale, Roncesvales, Junction). With Susan's help we were able to snag the first place we put an offer on, for just a tad over asking price.
Susan has great attention to detail during viewings. We were able to do a full walk through of our house-to-be, examining every aspect of the home inspection. When it came time to make an offer, we didn't feel like there was any pressure on us, but were able to look to Susan for the advice we needed as first time buyers.
Susan was very adaptive to our requests and changing needs. We were originally considering purchasing a duplex with family members, but settled on a single family bungalow not far from the lake. Susan was able to send us a wide range of listings, and also took us to a few properties close by to ones we had requested to view during our viewing sessions. We found it very helpful to compare multiple places in the same neighbourhood, and to follow up with what those places sold for.
All-in-all our experience with Susan was excellent, and we'll be recommending her to our friends and family members in the future.
Jenna G. - bought in April 2015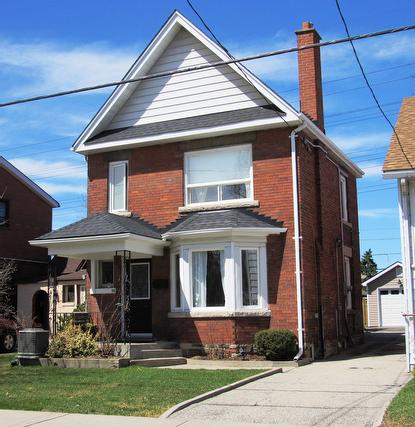 "She genuinely cares for her clients"
We highly recommend Susan for both buying and selling a home. Susan shows amazing attention to detail, particularly when viewing a home and when deciding what needs to be done to get your home ready to put on the market. With her excellent advice, we were able to buy the first house we put an offer on. And we bought it for under asking price! We love our new house – it's much nicer than we had hoped for. Susan also helped us sell our old house in the east end for well over asking. She worked extra hard to sell a house that was on the other side of the city from her. I'm sure we would not have got the price we did had it not been for all her helpful suggestions. Throughout the buying and selling process, Susan never made us feel like just another commission. She genuinely cares for her clients. 

Megan and David R. - bought & sold in April 2015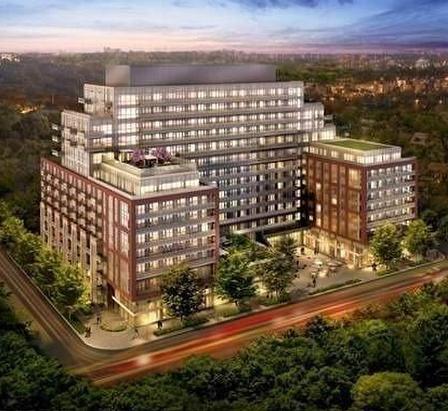 "Buying brand new in High Park"
I recently purchased a new condo at the Daniels High Park site and Susan represented me at the sales centre.

Although the builder has their own sales reps there and were very helpful, Susan, acting as the agent on my behalf pointed out various items in the lengthy builder contract that I was able to negotiate on. Also, we walked the new home site down the street from the sales center to get a feel that the model in the builders office cannot give you.

Susan's tips on unit layout, floor height and positioning in the building helped me decide which unit was best for me. On top of that there was no extra cost to have Susan help me with this new purchase. Her knowledge of the new home market was excellent.

John G. - bought in April 2015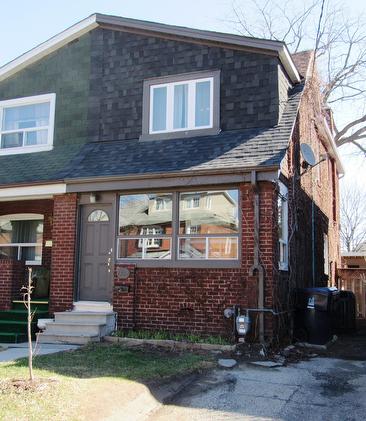 "First time buyers and their new home"
Susan is always smiling and passionate and used her arsenal of research and strategies to help us quickly find our first home in a very competitive market. The process  couldn't have been any smoother!

Melody, Alex & Leo B. - bought in March 2015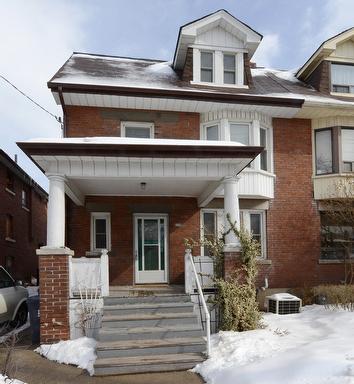 "Moving after 50 years"
Having to sell your home of 50 years and being seniors is a stressful experience, to say the least.
But luck came along when we chose to work with Susan Ginou. Her compassionate and personalized approach allowed us to have full confidence during the selling process that the best results would be obtained, and they were by selling our home quickly and considerably over the asking price.
It was also a great comfort to know that Susan was available for our concerns basically anytime. Being two female seniors we really appreciated her husband John's input to the technical part of the house and his offer to assist us whenever there was a need.
You are a great team! Thank you both.

Anne D. - sold in March 2015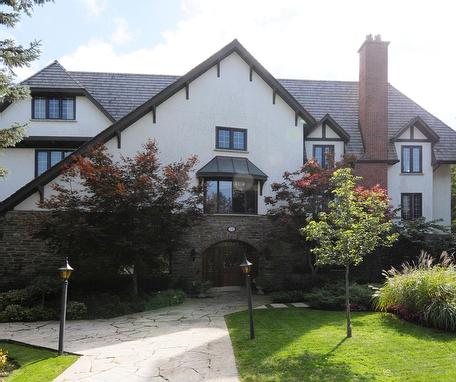 "A difficult process made easier"
When I decided it was time to leave my Old Mill condo my daughter, Susan stepped in and guided me through this challenging time.
I was moving to a seniors residence, and there were times when I needed to take a step backwards and Susan respected my time table for the move.
She ensured that the transition went as smooth as possible, tending to issues regarding my health, finances and my condo. She offered me choices to overcome my distress at having lost control of some of my life.
After my move my condo was prepared by Susan for the market in ways I would never have thought of, and sold quickly. 
Thanks Susan for everything you have done for me.

Ruth (Susan's Mom) - sold in January 2015.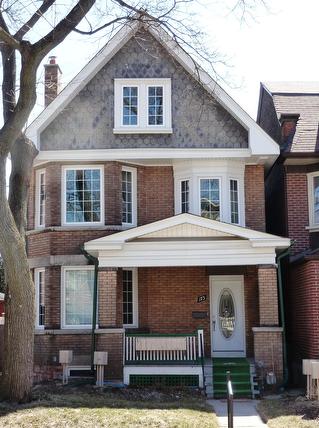 "Thanks Susan"
Thanks Susan - we are smiling a lot - and thanks so much for all your help. You set out high expectations, in terms of the service you would provide and the price you would get us, and then exceeded those expectations. You did a great job from beginning to end!

Tim & Leticia G. - bought and sold in 2014.